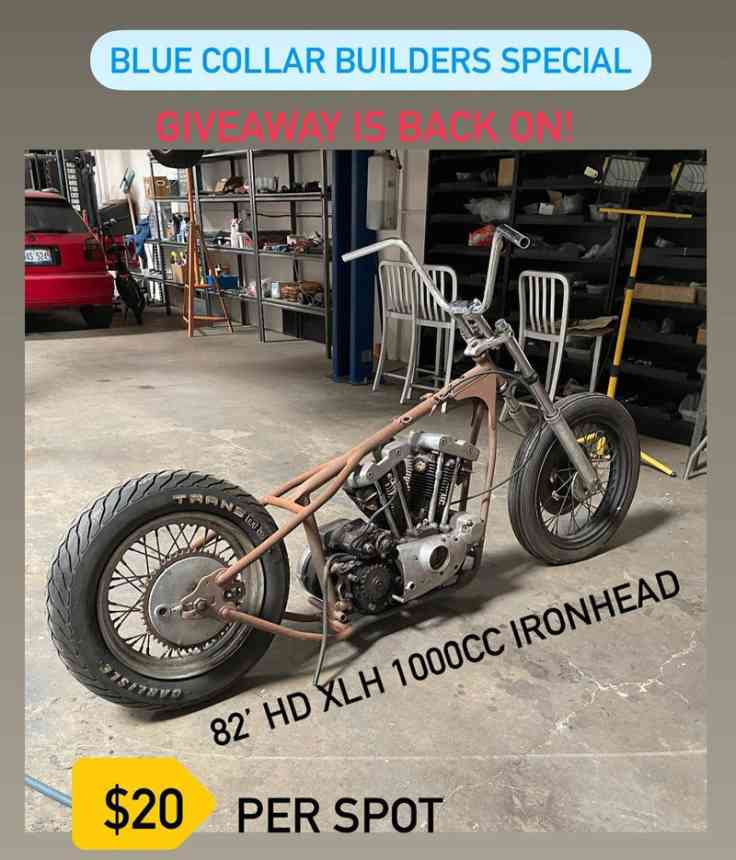 13 of 150 Spots Left To Go. Will 13 Of You Throw In?
@ Only $20 a spot
Yup, 13 more to go then we select a winner!
Nash Motorcycle Blue Collar Chopper Builders Special!! 1982' HD XLH 1000 Ironhead Rigid Chopper Build Giveaway.
Pretty Darn Good Odds!
If you're interested, please choose the "Friends & Family" option in payment. When we see your contact info in Venmo or PayPal, you're in! Damon will DM you back to confirm.
Imagine a chance at getting this platform of pure potential for $20! That's cheaper than a night's worth of beer for many of you. There's little reason not to go for it!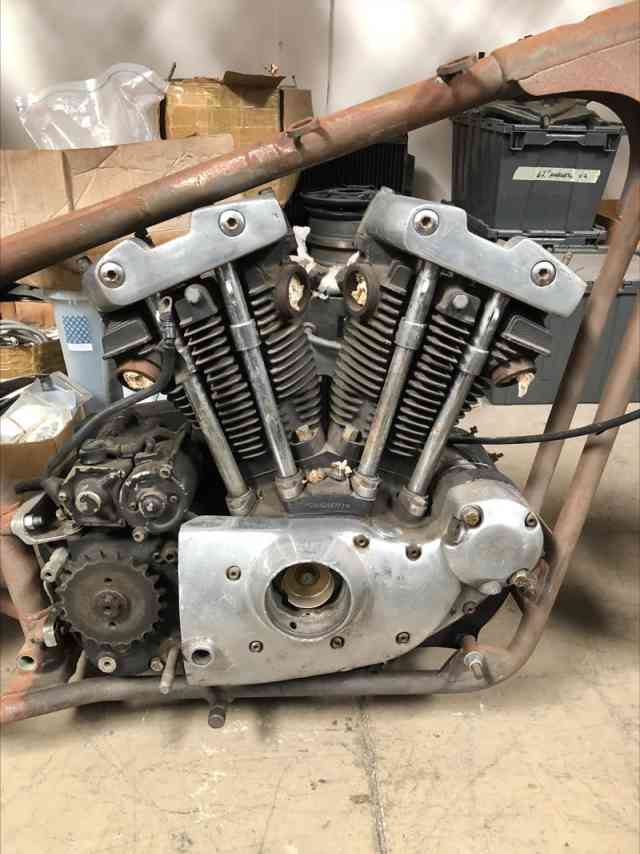 The specs:
Complete engine- 1982' HD XLH 1000
Paughco frame
19" high shoulder front rim, 16" stock rear
Narrow 39mm Sporty front end with very clean shaved lowers
New 12" chrome traditional Apes, Flanders style
Stock 4' HD risers chrome
Mechanical rear brake, caliper style front brake
Old King Sporty tank (will need paint work on it) thrown in
NO TITLE, AND PICK UP LOCAL (will meet you) OR YOU PAY TO SHIP IF OUT OF STATE. (Bike is in Oceanside, CA)
Contact
Contact Damon George if you have any questions, want to pay with a Zelle QuickPay option, or just want to confirm your successful registration
…DM @Rocco123 on Instagram
…(or) Email damon@nashmotorcycle.com
Road Map
You will be given your unique spot #('s) once you purchase
Once all spots are filled, Damon will announce the giveaway day and time to watch live on Instagram.
You will also be contacted before the giveaway goes live with the live event's date and time to see if you have won!
WEBSITE: https://nashmotorcycle.com/
See A Video Walkaround Of The Build Here
Sign-up for Bikernet Free Weekly Newsletter to stay updated on Motorcycle market news, products, tech, reviews, events, offers
CLICK Here to get all motorcycle industry updates once a week – its FREE!!!