100 word fiction contest continues…. #100WFC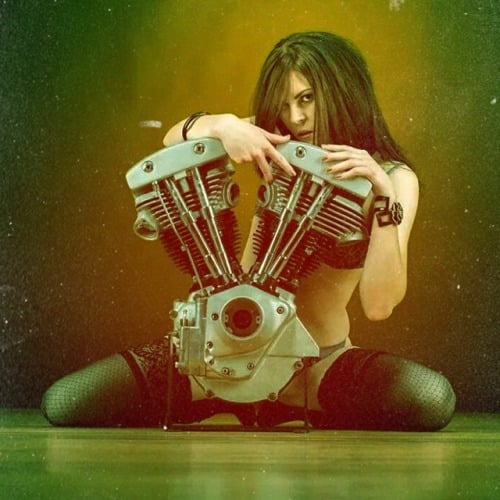 Taking care of busyness
by Steven Sanner
There she lay. She had been there waiting for the touch of his hand for a long time. He had said she was the love of his life, but he hasn't shown any interest in a long time. His excuses kept piling up, working long hours, too tired from work, family obligations….. a long list that seems to keep growing. He always had other priorities.
Today he finally walked in the door and went over to her, looking ashamed, but there was the gleam of want in his eye. He reached out and ran his hand along her seat, finally remembering what it was for, and said "Old girl, it's time to get you running again" and he began the long awaited restoration of his beloved '63 Panhead.
* * * * * * * *
Yup, its a weekly contest open to all. Just sign up for the free weekly newsletter by clicking here.
Then email us your 100 word limit fiction to the editor wayfarer@bikernet.com