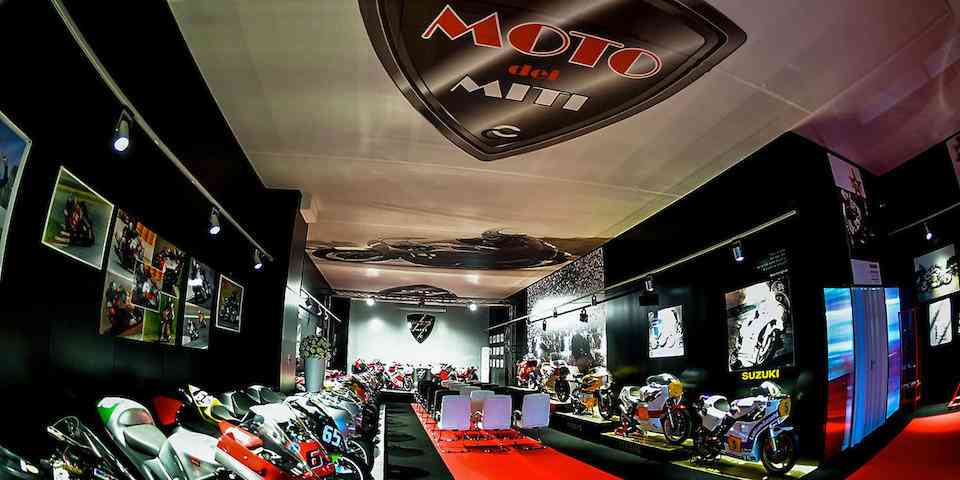 Bonhams Motorcycles Says Buongiorno Italia with Debut Sale at Moto Dei Miti
FIRST MOTORCYCLE SALE IN ITALY 1-3 APRIL 2022 AT WORLD-RENOWNED MUSEUM OF GENESIO BEVILACQUA
2011 ALTHEA WORLD SUPERBIKE AND SUPERSTOCK CHAMPIONSHIP WINNING MOTORCYCLES ARE EARLY HIGHLIGHTS
Bonhams is proud to announce its first motorcycle sale in Italy – in the world-renowned Moto dei Miti museum, created by paddock great Genesio Bevilacqua, founder of the Althea Racing team, which will be staged on 1-3 April 2022.
The weekend sale is the result of a new partnership with Genesio, which will see his museum, located in Civita Castellana (on the outskirts of Rome) provide a fitting venue for the 100-plus collectors' motorcycles to be offered.
Telling the story of the evolution of motorcycle racing over the past 50 years, the museum represents Genesio's own racing experience – as amateur rider and professional team manager – and his passion for two-wheeled sport and culture, featuring some of the most important sports and competition motorcycles of the modern era.
Genesio became General Manager in 2007 of the start-up Althea Racing Team, which picked up trophies in the World Superbike and Supersport series, winning both world championship titles in 2011, with Carlos Checa and Davide Giugliano respectively riding to victory. In 2016, with BMW as partner, Althea again won the World Superstock Championship, with Raffaele Da Rosa in the saddle.
The ex-Carlos Checa, 2011 World Superbike Championship-winning Ducati 1198 F11 estimate for sale is €110,000 – 130,000
Genesio will offer 27 machines from his collection for sale in the debut auction, including the two 2011 World Champion motorcycles: Carlos Checa's Ducati 1198 RS and Davide Giugliano's Ducati 1198 F12 and one of Raffaele De Rosa's victorious BMW S 1000 RRs from 2016.
All motorcycles in the collection are 'on the button' and ready to race, having been maintained in the museum's dedicated workshop, by technicians with years of experience in the paddock, and have recently ridden by Genesio and other riders.
Ben Walker, Global Head of Bonhams Motorcycles, said: "We are really excited to be hosting our debut sale in Italy – arguably THE land of motorcycles – and to have the 'man who defeated giants' as our new partner.
""Genesio's spectacular private museum will provide a stunning backdrop for the sale, and we are delighted that it will be open to the public for the preview and the auction itself."
Genesio Bevilacqua, General Manager Althea Racing Team, said: "I am happy and proud to partner with Bonhams to bring to Italy their first auction dedicated to motorcycles and to the history of motorcycles, in which Italy has always played a vital role.
"Moto dei Miti is, without a doubt, the best location to hold this great event. Bonhams' heritage and professionalism will attract the attention of international collectors and will play an important part in growing the collectors' market for the motorcycles of the last 50 years".
Further important collectors' motorcycles and collections are currently being invited for consignment to this new sale.
Contact: ukmotorcycles@bonhams.com for further details.