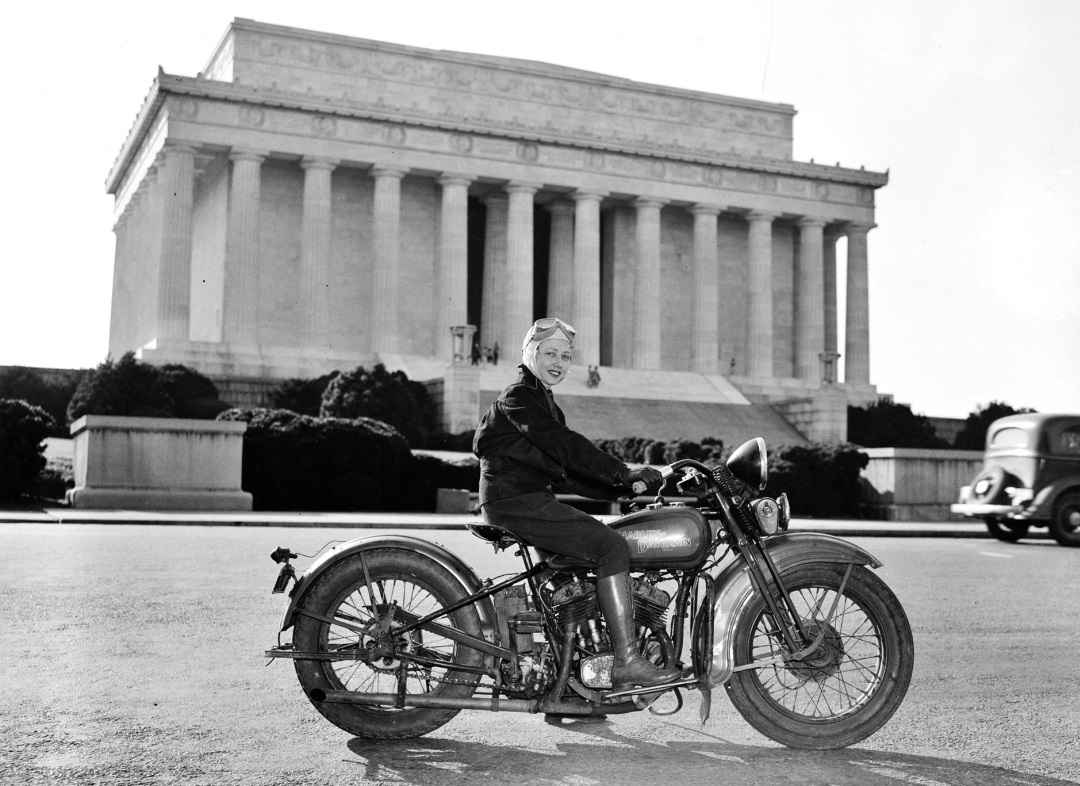 Pictured: Sally Robinson in front of the Lincoln Memorial in Washington D.C.
On September 11, 1937 from American Motorcycle History.
The Washington Post reported that after nearly a decade of operating motorcycles illegally, Sally Robinson decided it was time to get a permit.
Join the Cantina for more in the Digital Discovery Section – Subscribe Today.