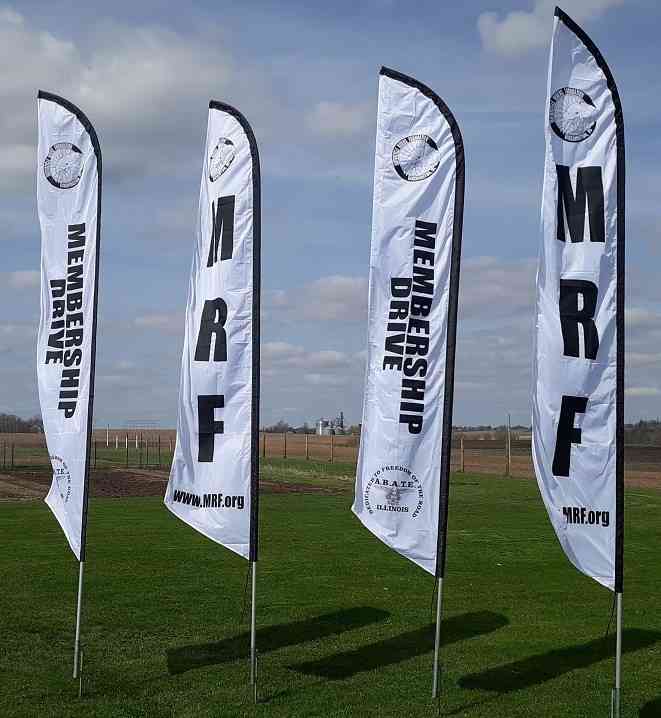 The sun came out for the first time – Since I got them home.
This weekend they will be going to work in Woodstock, IL. The shortest the Flags are is 12 foot, I was standing with them in two pictures just to show you all just how tall they are. ("I'm 6'5")
They can only be printed on one side, but do bleed over, and are noticeable on the back side too.
Bought the Feather Flags at Feather Flags & Banners | 30% OFF & Free Shipping (featherflagnation.com)
Website: https://featherflagnation.com/
I know that there are other companies out there, but this is the one I picked. Four Kit's 12 foot tall, with two ground stakes, & two hard floor stands, four plan white flags. Came to $332.66 Shipped to my door. Then I took the plan white flags to Elliott Graphix. $35.00 each for $140.00 to print them up this way. So for a grand total of $472.66 I'm ready to rock and roll.
("If you do this too. Work with your local print shop.")
I already have five other sets of Feather Flags, for ABATE, SALES, WELCOME, & Red, White, and Blue flags. with stands.
I'm going to make my outside MRF table stand out this summer, if inside and the ceiling is tall enough? There too!!.
Shooting for that traveling flag, Iowa!! I'm giving it my best shot, to take it away from you and bring it home to Illinois!! Yes I am!!
What do the Chicago Clubs always say? Well maybe next year? If I don't make it this year. MOTM 2022 in Des Moines IA will tell the final story. I might even surprise myself with my numbers and State's too!!
"Ride Safe, Ride Smart, Ride Often, Ride Home!!"
Dennis "Cleaver" Yeager
Beowulf M.C. LTD since Oct. 1976 – Life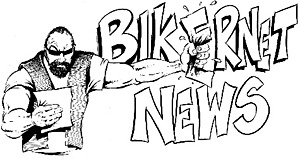 Sign up for Free Weekly Newsletter from Bikernet.com to stay updated on latest Motorcycle news, events, products, tech, tips, reviews, fun & more
Click Here to Join – it's Free – you can unsubscribe anytime