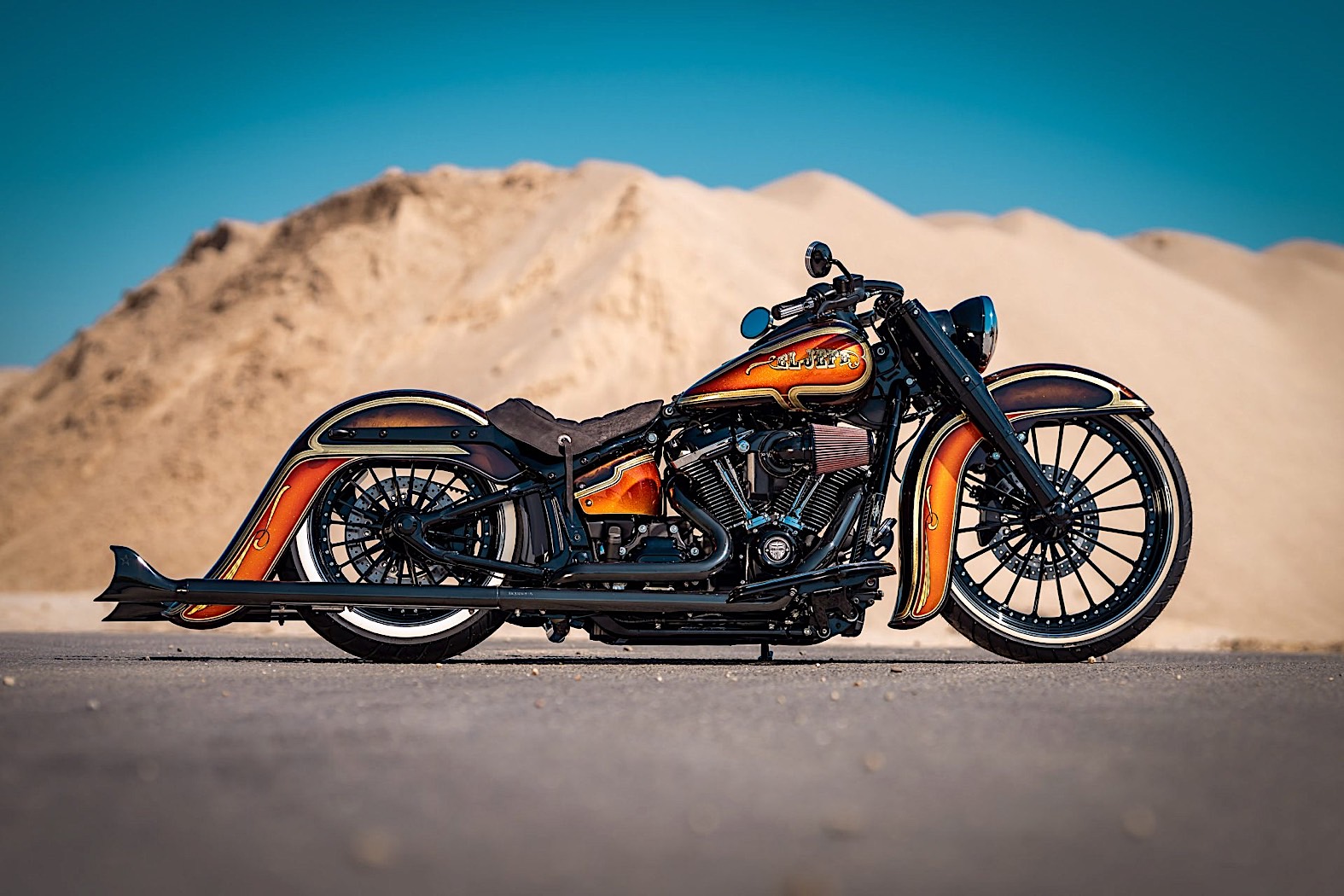 by Daniel Patrascu from https://www.autoevolution.com
It may not look like it to some, but the build we have in the gallery below was once a Harley-Davidson Heritage. Severe modifications transformed it into this, a lowrider-style motorcycle aptly called El Jefe.
Despite its name, this motorcycle is not of Mexican origin. The build belongs to a German custom bike maker named Thunderbike, and wears the El Jefe name in honor of the lowrider motorcycles whose roots can be traced back to the "Mexican immigrant quarters of Los Angeles in the 60s."
"Since the TV series Sons of Anarchy at the latest, Central Europeans have been familiar with the pompous design of lowrider bikes," says Thunedrbike, adding that a "brand new Milwaukee Eight Heritage has been chosen as the basis for this" in contrast with what else is out there in this segment.
The Heritage was chosen as a base for the build because the geometry of the bike gives it "good rideability and can be steered through all corners with ease," harnessing well the torque of the 114ci Milwaukee Eight. But other than that, El Jefe is far from its former self.
Wearing a special and unique paint work, the bike has tons of custom parts, including the fenders, air ride suspension, and of course the massive 23- and 18-inch wheels (front and rear). The stretched look of the bike was achieved by fitting a new triple tree that has 6 degrees of additional rake, which also helped lower the headlight even closer to the front wheel.
Aside from these modifications, there is a whole list of other custom parts that make El Jefe stand out in the crowd, ranging from the otherwise insignificant license plate to the hand grips and exhaust.
We are not being told who the bike was made for, but as most other Thunderbike builds, this too is a one-off.