100 word fiction contest continues…. #100WFC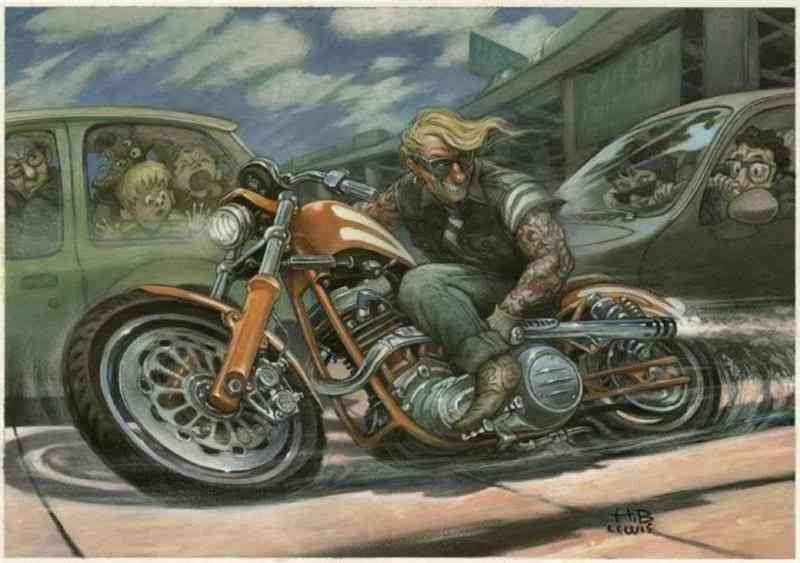 Lane Splitting for Life
by Bandit
She called during rush hour in Phoenix. Hot enough to melt asphalt, Mudd straddled his Dyna and slid into traffic.
Had to get to his pregnant girl on time. Only one thing to do, twist his throttle to the stops. Lane splitting still wasn't legal.
Mudd didn't care, as he tore between frustrated, honking drivers. Taking out a sideview mirror, he nearly went down. Police sirens blared. Angry motorists cut him off. An accident ahead stopped all movement. He kept his throttle pegged as he darted onto the Highway winding into Scottsdale. He squinted against the glare, braked, screamed, screeched but made it in the nick of time.
* * * * * * * *
Yup, its a weekly contest open to all. Just sign up for the free weekly newsletter by clicking here.
Then email us your 100 word limit fiction to the editor wayfarer@bikernet.com