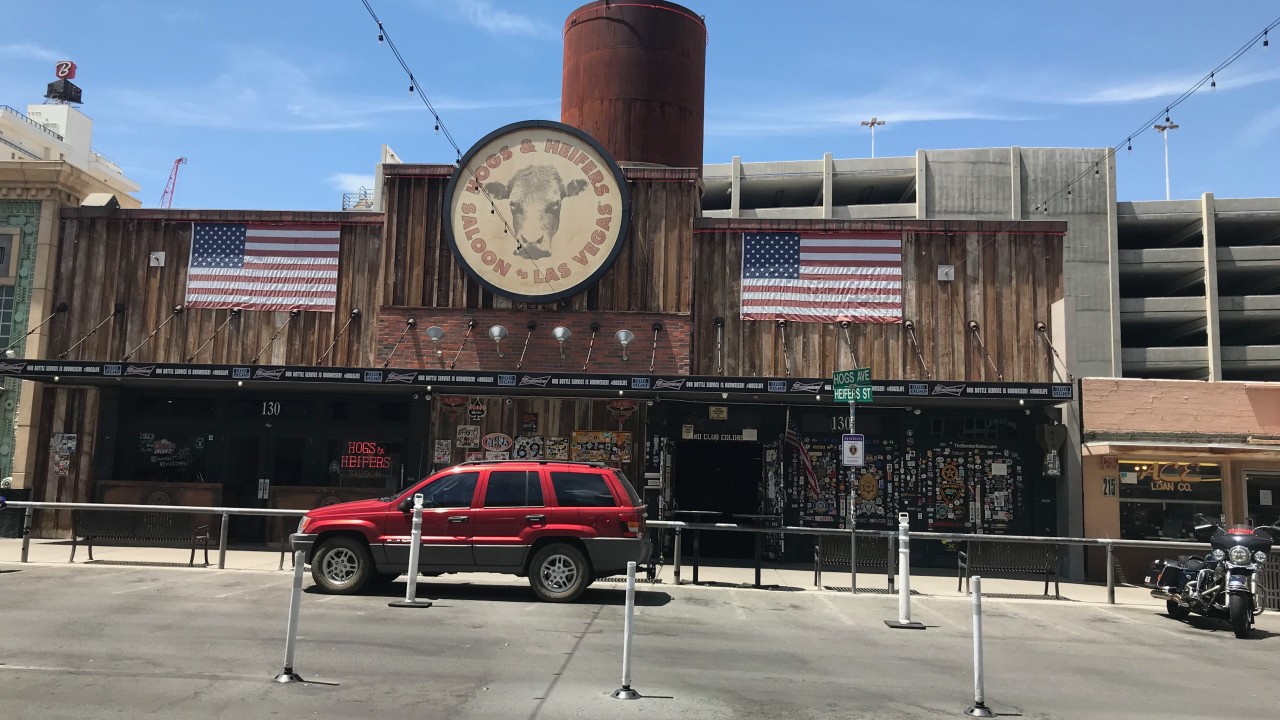 by Joe Bartels from https://www.ktnv.com
LAS VEGAS (KTNV) — The Downtown Grand is in a downtown dispute with its tenant Hogs & Heifers. Now the bar has been served an eviction notice and a cease-and-desist letter.
13 Investigates has been following the situation since July when owner Michelle Dell was at odds with her landlord over the use of 3rd Street between Stewart and Ogden in downtown Las Vegas.
Ultimately, the parade and gathering went on as scheduled, but then a new issue emerged.
"For me, I'm fighting the fight of my business, I'm fighting for the 40+ people I employ," said Dell.
Dell says just 5 days after the Patriot's Day parade and gathering she hosted, she received a 30-day notice to quit her lease.
The paperwork provided to 13 Investigates shows the bar was required to vacate the premises by mid October.
"I made a massive investment, I changed my entire life to be in [Las Vegas] and I have built a thriving business, I have been a solid contributor to our community and I love this neighborhood," said Dell, who relocated from New York to start her bar in 2004.
On Tuesday, Dell received a second notice which demanded she stop speaking out against the Downtown Grand.
The letter claims Dell has made and continues to make false statements against the Downtown Grand on both her social media accounts and in the news media.
"On the eve of our 14th anniversary, they have sent us a cease-and-desist letter, claiming I am running a concentrated media campaign to disparage them," said Dell.
A judge will try and sort things out next month when both sides are scheduled to be in court.
According to documents obtained by 13 Investigates, the courtroom confrontation has been building for years.
Lawyers for the Downtown Grand say Dell and her clientele have been less than ideal, writing in court filings:
"H and H has created an unsafe environment that has consistently spilled into the common areas surrounding the bar."
"H and H routinely uses a megaphone and vulgar language to solicit pedestrians and guests of neighboring properties into its bar."
"Numerous police and incident reports have been filed, documenting the dangerous events that are permitted and sometimes encouraged by H and H."
13 Investigates asked Dell about the incidents and while she admits there have been troubles, including bar fights, she and her security team keep the peace and involve police when necessary
A search of online crime reports show at least 30 incidents ranging from disturbing the peace, to assault, and indecent exposure in the 200 block of 3rd Street within the past 6 months.
13 Investigates reached out to the Downtown Grand's public relations representative but a did not receive an immediate response.
Dell says she is not backing down and she will fight the battle in court.