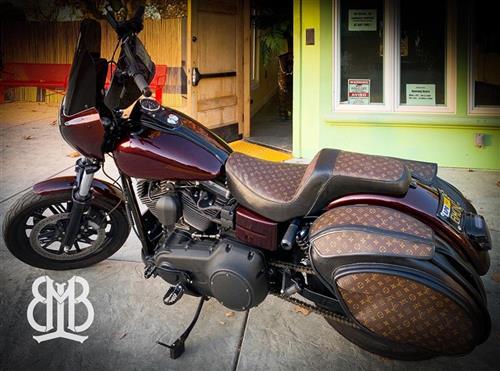 Mario from MB Leathers in San Pedro.
By Buster and Bandit with photos from MB Leathers
Buster is a social media master, who works full time for Saddlemen seats. He's also helping around the Bikernet/5-Ball nerve center and he's a major motorcycle enthusiast. He's going to bring some of his connections to the Bikernet family. The first is Mario from MB leathers in San Pedro.
Buster interviewed the leather master about his history and leather learning experience.
Join the Cantina – Subscribe Today