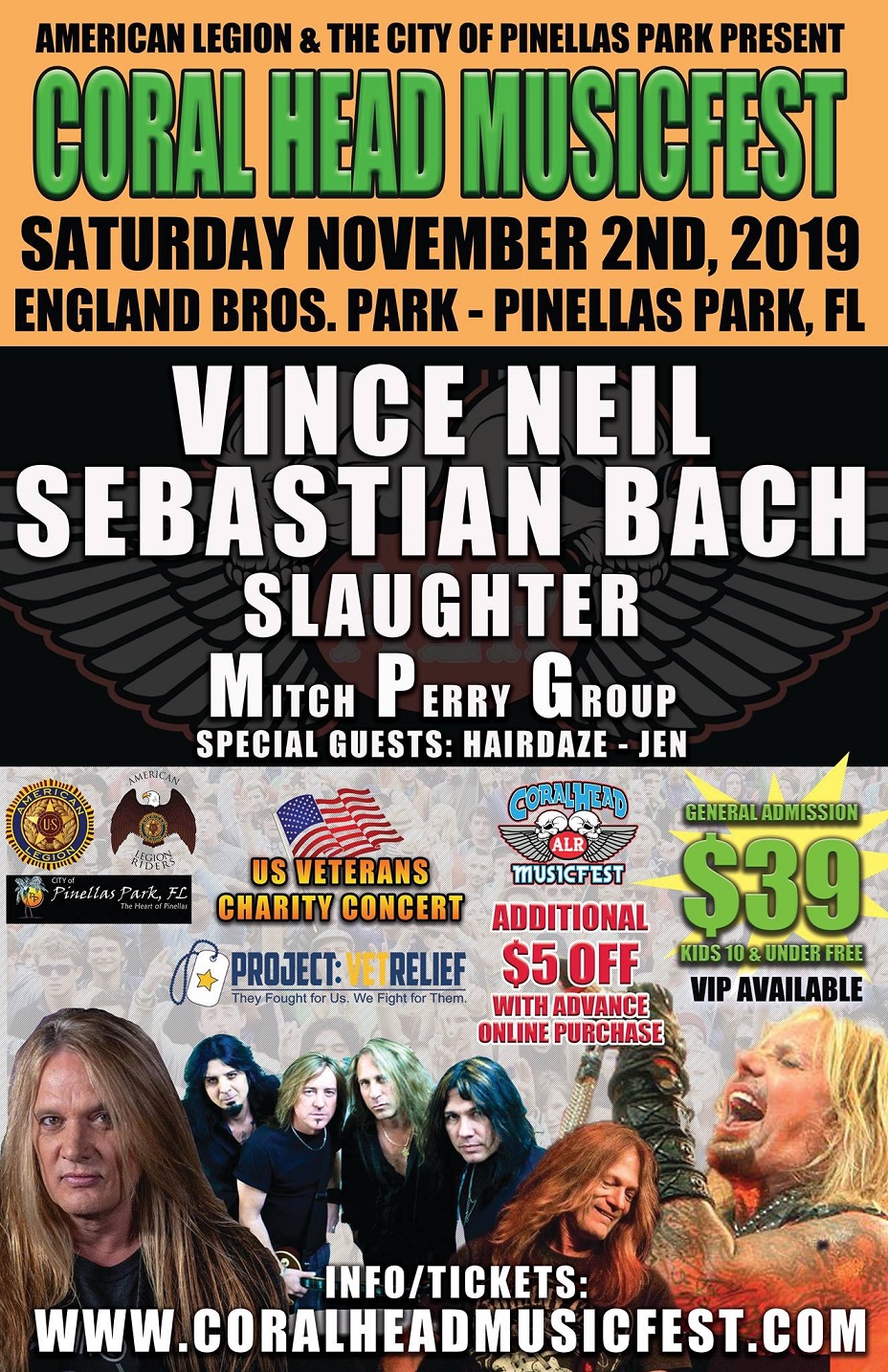 The Coral Head MusicFest is an American Legion charity concert series created and coordinated by Rich Anderson the Director of the American Legion Riders Post 154 in Marathon, FL. The Coral Head MusicFest is on the fourth successful year in the Florida Keys, being brought to Pinellas Park for the first time.
The Pinellas Park concert will take place on November 2nd at England Brothers Park and is expected to be an annual event for our area with proceeds benefiting our local Veteran charities, Project VetRelief and Bay Pines Veterans Recreation center which is the designated charity of post 104. Our Pinellas Park event headliners and performers are Vince Neil, Sebastian Bach, Slaughter, Mitch Perry Group and Hairdaze & Jen.
We are expecting attendance to be 8,000 plus. Sebastian Bach is currently on his 30th anniversary tour in which he will perform his very first Skid Row album, we are his last scheduled performance of that tour.
http://www.coralheadmusicfest.com/
https://www.facebook.com/CoralHeadMusicFest/
http://www.projectvetrelief.org/