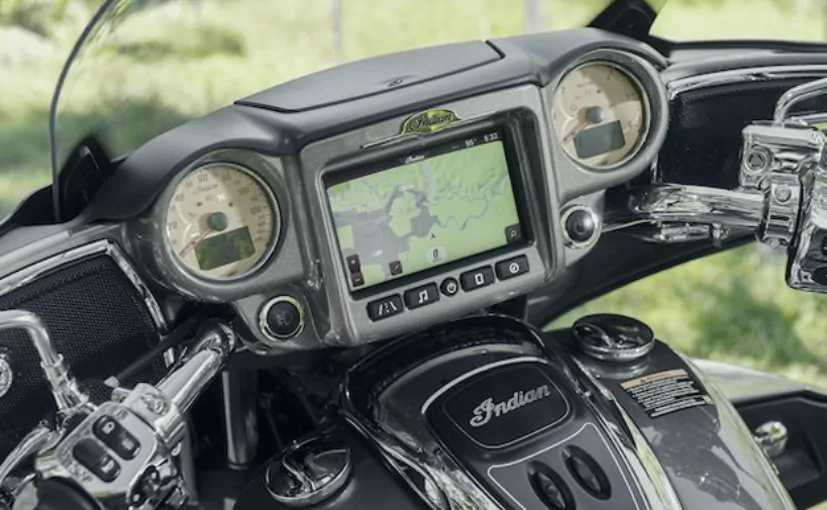 Comtech Telecommunications has announced its Location Technologies group has teamed up with Indian Motorcycle to build a motorcycle-specific navigation platform for its Ride Command system. Customized to enhance the Indian Motorcycle experience, the built-in navigation platform is designed to provide riders with continuous connectivity. In addition to turn-by-turn directions, riders will be able to access real-time access to special routing options for locating the shortest, fastest and most scenic routes.
This includes waypoint routing that enhances the rider's overall navigation experience by adding up to 100 stops, or special points-of-interest, as well as real-time traffic and weather overlays. Comtech's navigation platform also features Doppler weather radar information. These navigation features are coupled with maps available onboard and offboard, as riders ride through areas where cellular connectivity is limited.
Using its Location Studio platform, Comtech provided navigation and mapping leveraging an open ecosystem to customize Ride Command. In addition to specialized routing, Ride Command includes an intuitive search system and can support geographical data from multiple countries and 11 different language capabilities with a plan to expand in the future. The Ride Command system is included with various Indian Motorcycle models.