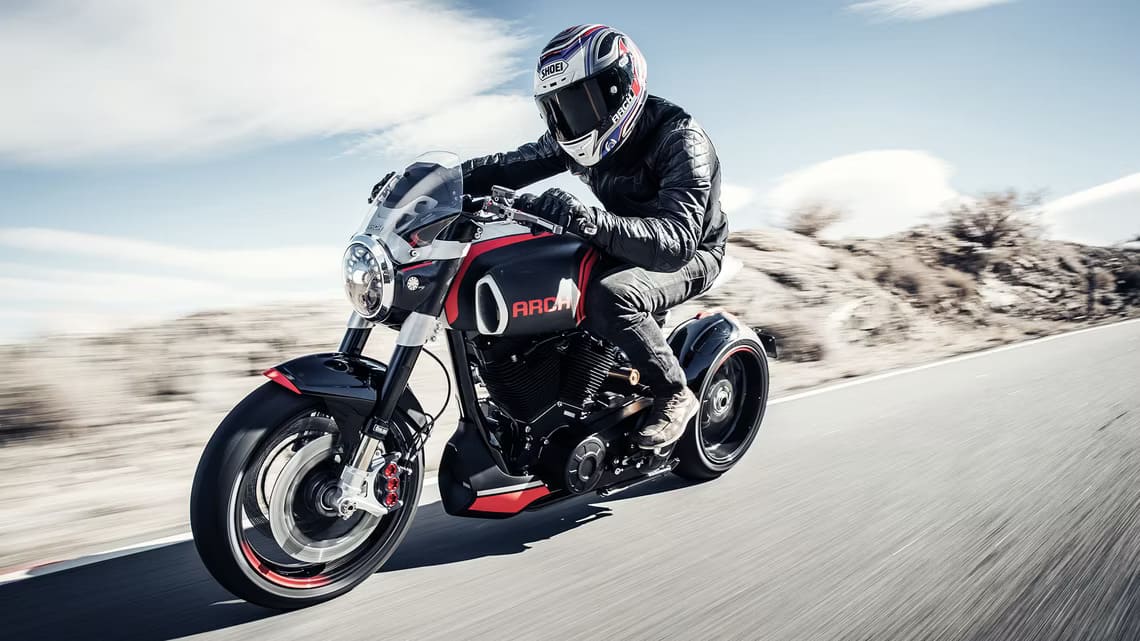 Come see the best of the best exclusive, expensive, custom bike makers in the world!
by Jean-Luc Maire from https://www.topspeed.com/
The idea of a motorcycle is a customization of the previous generation's pedal bikes, allowing riders to have the latest innovations on their chosen platform. Custom bike makers and modders have allowed riders to customize the bike to their liking. These are the most popular options for custom motorcycles on the market today.
NYC Norton
This body shop specializes in the hipster trend, like the Norton Commando Cafe Racer. Each bike is built to order, including engine work, reliability modifications, and high-performance tuning.
Deus Ex Machina
Deus Ex Machina Customs approaches the custom bike owner differently, focusing mainly on gearheads and hobbyists interested in mirroring their custom designs.
Diamond Atelier
As you can see on the shop's landing page, Diamond Atelier Motorcycles exudes quality and refined style; These designs are reminiscent of James Bond in their style and taste for high-dollar add-ons.
LC Fabrications
Long gone are the days of custom metal fabrication courses in the local high school and blacksmiths in the auto shops of America. LC Fabrication fights against this grain in its business model. With modern CNC operating procedures, classic metal fabrication, and their specialty in steelworking, the company forms hair-brained designs according to the designer's imagination.
Down and Out Cafe Racers
The cafe racer is a beautiful excuse to buy that broken-down CB750 sitting in your neighbor's garage. Although most cafe racer builds end in a Sold As Is purchase and a sale at a loss, this shop seeks to revive the category and maintain its momentum in pop culture.
Lowbrow Customs
Why don't we, as motorcyclists have the same options for customization as our other 2-wheeled friends, the bicyclists? Wouldn't it be great to have a one-stop shop where you could get anything you needed for a bike rebuild, including Frame, Engine, and Tanks? Look no further; Lowbrow has you covered. Well known for its part selection and customization guides, Lowbrow is a playground for the engineer-minded rider seeking elevated styling.
Death Machines of London
As a surprise to most of us, this team does not craft custom Guillotines in its assembly shop. Although just as dangerous to some, their motorcycles seem much more impressive. The owner of Death Machines of London was introduced to motorcycling at a young age and always had an affinity for customizing stock products to fit his specifications.
Rough Crafts
When you walked into the salesroom of your local motorcycle dealer and picked out your current bike, I'm sure some features stood out to you and sold you on purchasing the bike. Over time the design becomes boring and needs a quick refresher for the rider to feel special once more. Rough Crafts is here to assist you in the process. Their ideology is elevating the stock bike with high-quality custom parts, namely in the cruiser segment of the industry.
Classified Moto
Classified Moto is a clear favorite for the team here at TopSpeed. We have mentioned their build for the Walking Dead and Daryl Dixon's bike on various occasions. With their minimalist styling and unique approach to upgrading the various stock bikes they work with (everything from the Triumph Daytona to the FZ09 (and usually a melding of multiple cycles), they stand out in the various showings of their projects.
Arch Motorcycles
We saved the best for last, and Arch is no stranger to praise and acknowledgment. It all started when Keanu Reeves approached his friend and custom bike maker, Gard Hollinger, on a custom Harley-Davidson design to bring his cruiser into a more high-performance bike. With some onlookers' praise for the project, they decided to take their plans to market. Their most famous motorcycle, the KRGT-1, opened up a new segment to the cyberpunk performance V Twin Engine Category. The 1S bike pushes the company toward the sport bike genre with a more aggressive lean angle and sleeker design. Our favorite is Method 143, seemingly an art piece on wheels and ferocious. It has the most attractive rear fairing on any bike we have seen. The team custom fabricates most of the parts in their shop according to the customer's design ideas and material specifications. Manufactured in the LA facility, this bike is intended to be a premium option for the KRGT-1 Customer.
* * * * * * * * * * * * * * * * * * * * * * * * * * * *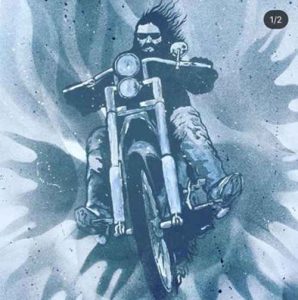 Get leathers and more for your sweet ride & in style, have a peek at 5-Ball Racing Shop….click here.