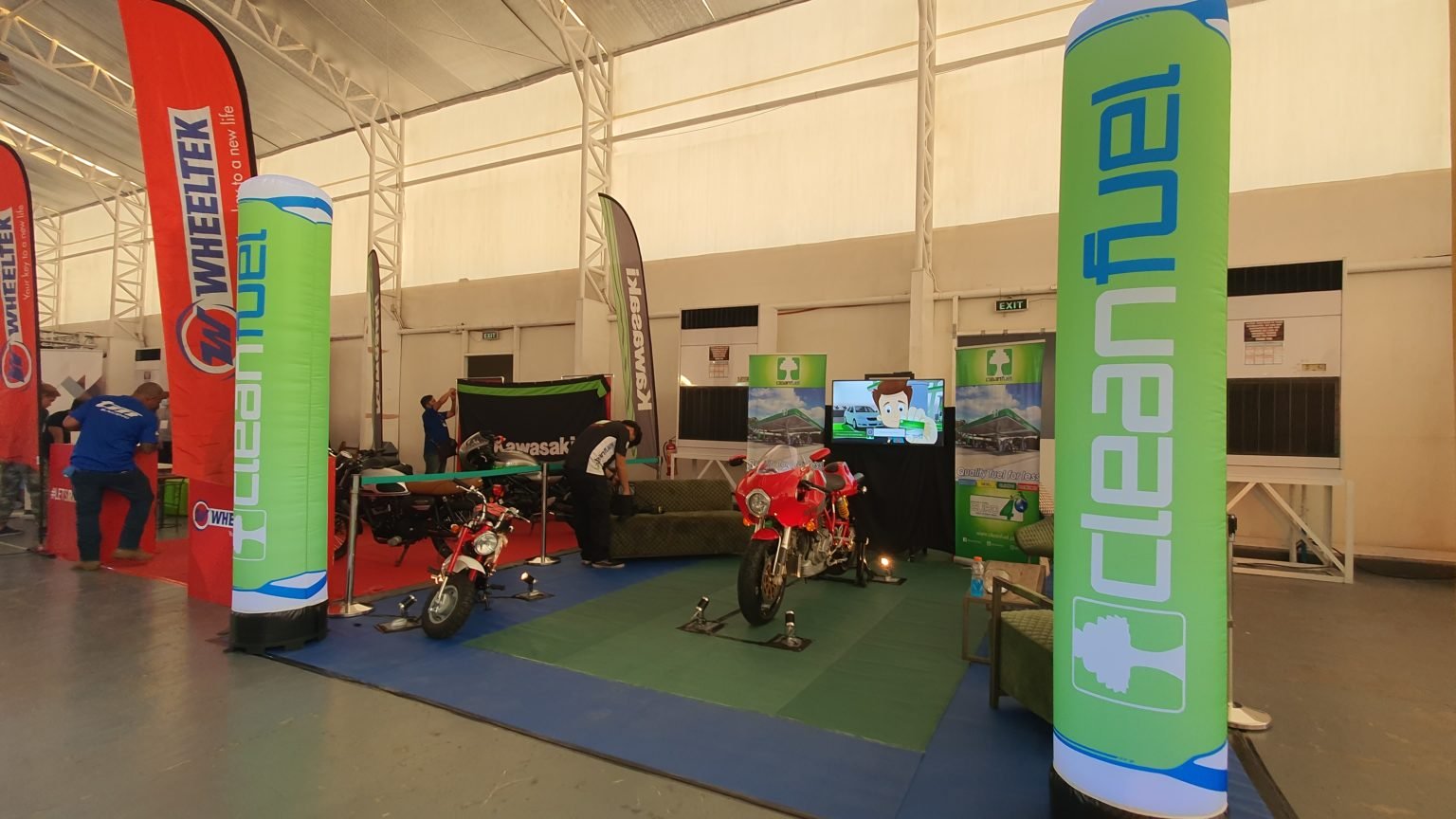 from https://business.inquirer.net
Leading Independent fuel company Cleanfuel has partnered with motorcycle journalist Jay Taruc on his RidePH Cafe event, which brings together art and motorcycle culture all into one event.
Now in its second year, the event showcases artistic culture of motorcycle scene with live musical performances, art exhibits, free-flowing artisanal coffee, and of course, a display of classic motorcycles, that features premiere builders of the 'café racer' bikes and the other elements surrounding its culture.
An avid motorcycle enthusiast himself, Cleanfuel's president Atty. Bong Suntay, will be supporting the RidePH Cafe by displaying a rare breed of Ducati sports classic—the limited edition 2002 Ducati MH900e and the Honda Monkey 50th Anniversary Edition.
The fully restored MH900e is a retro sport motorcycle, which is called Evoluzione, was designed by Pierre Terblanche, and is powered by a 904cc V-Twin engine which is mated to a six-gear transmission. Meanwhile, the iconic Monkey 50th edition is equipped with fuel-injected, air-cooled, 49cc single-cylinder engine mated to a 4-speed gearbox.
"Joining Jay's event RidePH Cafe brings us back to the good old days of motorcycles and its culture. The camaraderie of every rider is so important to bringing them altogether in an event that is full of history and heritage," said Atty. Bong Suntay.
"We're glad to be part and to be the official fuel partner of this event. Here, we will see modern and classic motorbikes, art display exhibits, vintage clothing, and gentlemen's grooming taking in one place. We wanted to be part of their lifestyle—whether in their four-wheeled and two-wheeled journey," shares Suntay.
"As we take Moto Culture deeper and to the next level, we also understand the need of every riders to have a fuel that would sustain them in their long journey. Our fuel provides bigger savings and long mileage in a long run," concludes Suntay.
When RidePH Café was conceptualized last year by the people behind the RidePH TV show, the goal was to offer something different and unusual from the row of motorcycle events being held every year.
On this year's RidePH Café, the floor will be divided into 3 sections for the main displays: The 'Vespa Jam' where owners of both classic and modern classic Vespa scooters will compete. On the other side of the venue, the 'Rockers Gallery' will showcase the best modern and classic motorbikes and will be competing with each other as well.
The main attraction and probably the most ambitious among the displays this year is a full gallery set-up right in the middle of the RidePH Café event.
"I've always been into art since I started collecting two decades ago. Most of the artists that I collect eventually became my friends and coincidentally, are also into motorcycles. This year I think it's high time to focus on the 'artist' side of these riders. I'm talking about the painters, photographers, custom motorcycle builders, and everyone who are, in one way or the other, influenced by the culture," explained Jay Taruc.
"The pieces of art that we have seen in the past few years deserve to be exhibited in a gallery we thought to ourselves, so, we are building an art space right in the middle of the event floor, showcasing them properly so that fellow riders will be able to appreciate them," he added.