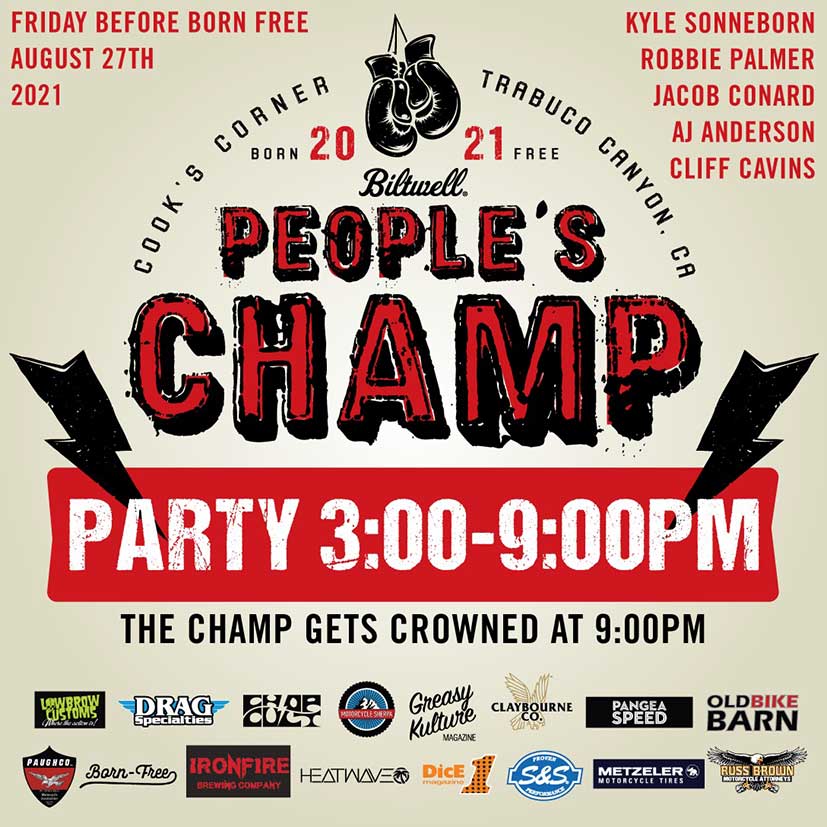 The final four Biltwell Peoples Champ builder videos and photos have been uploaded to the website and voting IS NOW LIVE until the morning of Aug 27. This year, the final voting is open to the internet and will not be done live at Cook's. This helps the builders who aren't local have a more level playing field. Remember, all builders still have to ride over Ortega HWY on their bikes and will be DQ'd if they don't make it to the bar under their own power. These are Go Bikes that are as nicely crafted as any Show Bikes!
This year's builders have met the deadlines and exceeded expectations.
Their videos and photo sets are all live on the www.peopleschamp.com website.
Now it's up to you to pick the one who's gonna win $10k and a spot on the grass with the Invited Builders at Born Free:
Come see the bikes and meet the builders the Friday night before Born Free at Cook's Corner.
The CHAMP will get crowned around 9:00PM!