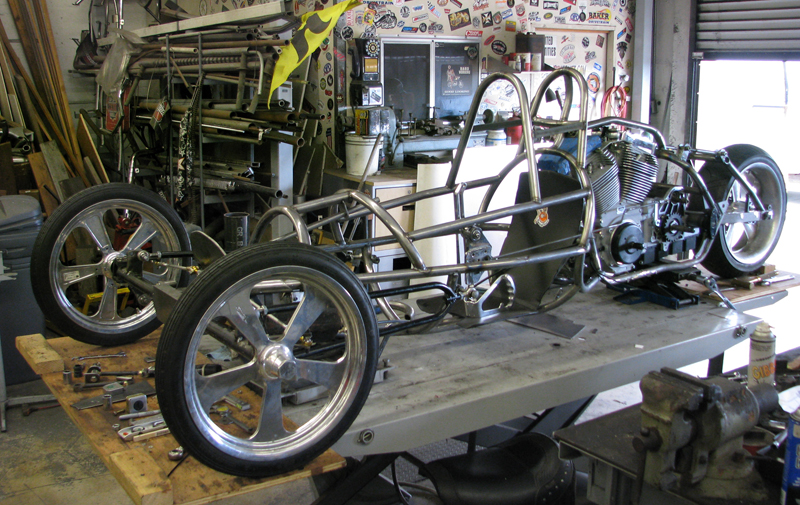 Making Move on Everything!
The last few weeks have been interesting and challenging. We are actually getting close to watching the Salt Torpedo sit on its own three wheels with the help of Yelvington Shocks.
This week we could finish the steering system. We could link the steering with the wheels. We could have a gas tank mounted. We are getting damn close to making a battery mount, and then hooking up the drive line for a run around the block.
READ the True Story of the First Streamlined trike to be registered for Bonneville Salt Flats racing. CLICK HERE.
Join the Cantina. Check out the new Hal Robinson Tee-shirts and 5-Ball Racing Special Op Vest.
Ride Forever!!!