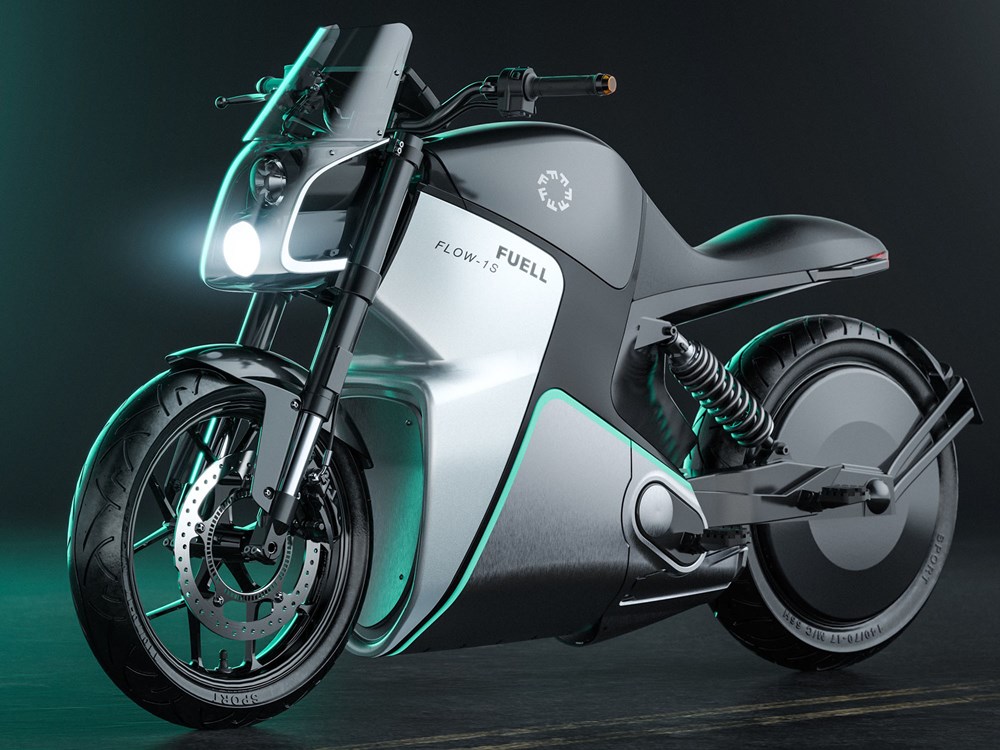 Erik Buell is riding back to motorcycle business with Frederic Vasseur of Formula E and F1 fame and entrepreneur, Francois Terny. Buell is all set to launch an electric motorcycle brand called Fuell.
Fuell Flow comes in 11kW (125cc-equivalent) or 35kW (A2-licence equivalent) versions and uses a hub motor on the rear wheel to leave space for 50 litres of integrated storage.
Fuell claims a city range of 125 miles for the Flow needing charging at a public charger. It carries an American price of $10,995.
The Fuell Fluid is an e-bike with a range of 125 miles at 20mph or 28mph versions producing almost 74ftlb of torque from two 500Wh, removable batteries.
The Fluid also uses a virtually maintenance-free carbon belt drive system and internal hub gears.
Fluid will cost $3295 in America, with financing options for both bikes favouring usage over ownership through credit, leasing or battery leasing.
More will be revealed in the coming months, but Fuell claim that deliveries of the Fluid will start in 2019, with the Flow rolling out in 2021.
There's no mention of whether the bikes will be introduced in Europe.