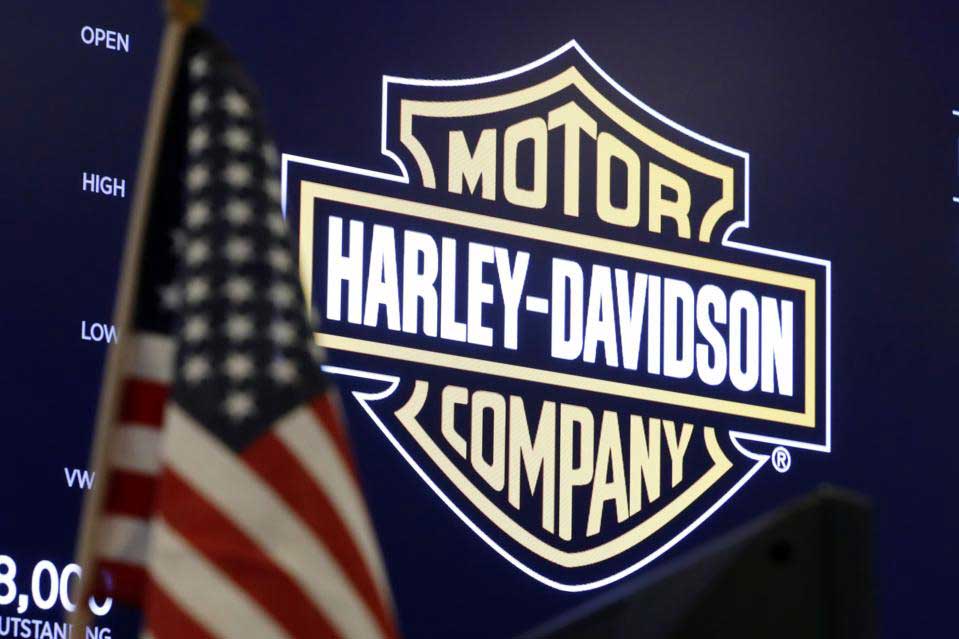 by Michael Taylor from https://www.forbes.com
Harley-Davidson Stock Soars As EU Decides Against 56% Tariff Surge
The Harley-Davidson stock price surged this morning after the European Union deferred a tariff plan that would have seen the classic American motorcycle maker face a 56% entry ticket into the European market.
Harley-Davidson Inc would have been one of the biggest losers if the tariff increase from the current 31% had gone through, though whiskey distillers and boat makers would also have taken a hit.
"We are encouraged by today's announcement that tariffs affecting our products will not escalate from 31% to 56%," Harley-Davidson Chief Executive Jochen Zeitz said.
"Harley-Davidson employees, dealers, stakeholders and motorcycles have no place in this trade war. These tariffs provide other motorcycle manufacturers with an unfair competitive advantage in the EU.
"European motorcycles only pay up to 2.4% to be imported into the US. We want free and fair trade," he said.
The tariff hike was set to come into effect on June 1, but it has been shelved as both the US and the EU set about negotiations on steel and aluminum tariffs.
It is estimated that the tariff would have impacted US$4 billion in exports from the US.
The tariffs were initially imposed in 2018 in retaliation to a Trump administration tariff on steel (25%) and aluminum (10%), with further tariff retaliation slated to begin in June.
"We did not want to be in this position," European Trade Commissioner Cecilia Malmstrom said in June 2018. "However, the unilateral and unjustified decision of the U.S. to impose steel and aluminum tariffs on the EU means that we are left with no other choice."
The company may have dodged the tariff bullet, but it is still fighting on another front in Europe after having its Binding Origin Information (BOI) revoked, hurling its import tariff up from 6% to beyond 30%.
Its BOI credentials allowed Harley to operate at the lower tariff rate with bikes from its international plants, but their removal created a crisis.
"The company will continue to pursue its legal challenge to the Binding Origin Information (BOI) revocation, and its application for extended reliance."