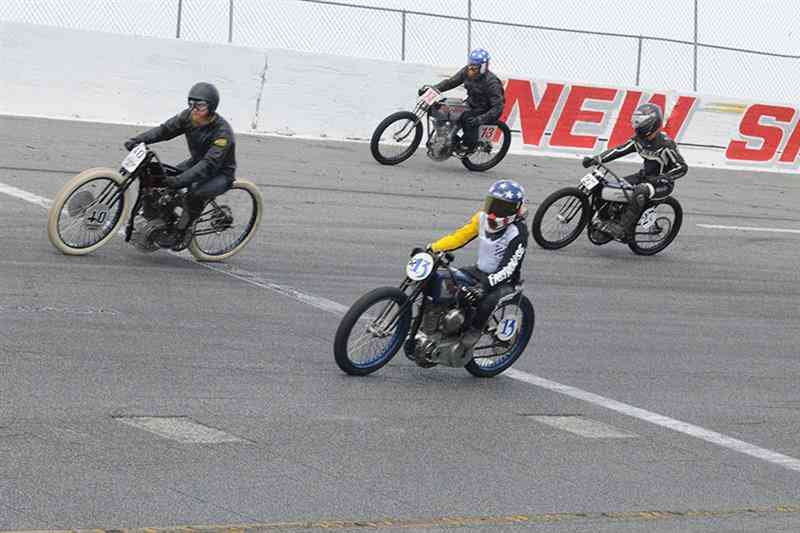 Vintage Motorcycle Racing at Its Best!
Photos and text by Rogue
Inspired by early 20th century board-track races the Sons Of Speed Race has motorcycles that are direct drive meaning no clutch or transmission (when the engine is running the rear wheel is turning) in what is called the 61 classes.
Early 61s are the older and slower 61 cubic inch boardtrack racers
Hot 61s are the faster 61-cubic-inch boardtrack racers
45 Shoot Out are the 45-cubic-inch flathead racers.