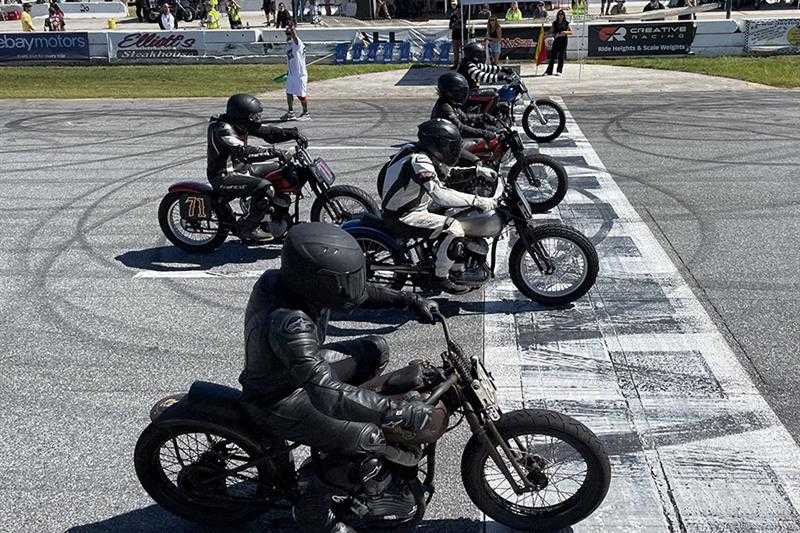 by DMAC
Single Speed, No Clutch, No Brakes
Vintage Motorcycle Racing – Daytona Beach was and is where it's at!
Along with the evolution of Bike Week, The Daytona 200 has since been moved to blacktop of the Daytona International Speedway. And decades later, Billy Lane resurrected the board track racing tradition and brings alive Sons of Speed racing at New Smyrna Speedway, which is one half mile asphalt track with a 20degree bank.
Perfect October weather – great track conditions – and the home town crowd made for an exciting afternoon of old iron, some newer faces, and an overall great event!
This is the 6th year since Sons of Speed was launched during Bike Week in 2017, rescheduled due to the hurricane that damaged the track in October, 2016.
* * * * * * * * * * * *