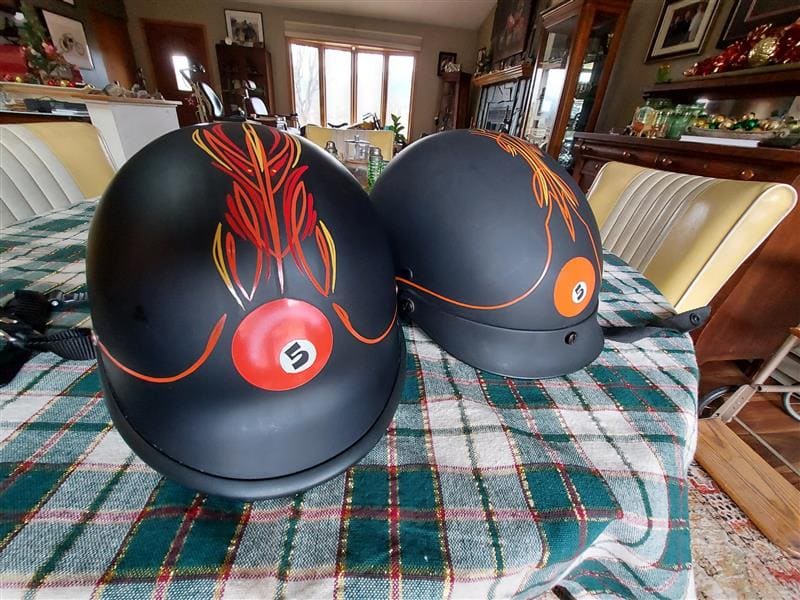 Product Review by Bandit
When I came across an Australian Hamster, Keith McClure, who was manufacturing light, tough and DOT approved Polo helmets I had to check them out, test them and have them modified by George "The Wild Brush."
The fact that this helmet meets and exceeds D.O.T. Safety Standards FMVSS 218 ….
POLO Helmet sits low and snug won't blow back in the wind.
Simple! Mushroom or no mushroom look? Go for the Low-profile Polo No Mushroom Head Helmet.
Check Out the Polo and Beanie Helmets at Biker Lid Website.