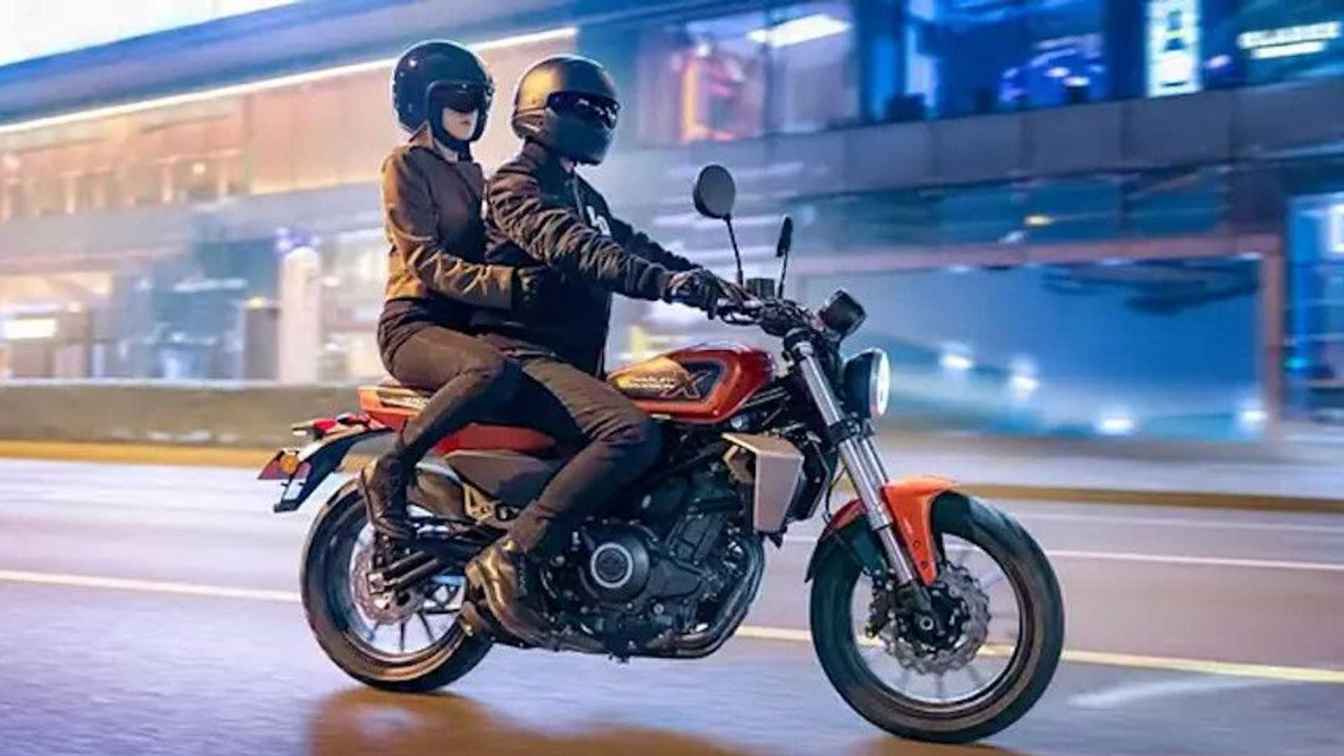 from inputs by Enrico Punsalang from https://www.rideapart.com
The first QJ Motor-built Harley-Davidson machine is ready to hit the road.
Harley-Davidson has confirmed rumors and revealed 2023 X 350 in China. It goes without saying that the X 350 is a bike that marks a new milestone for Harley's history. It's their first foray into the sub-500cc segment in the modern era and the first two-wheeler to be crafted by their Chinese partner, QJ Motor.
Retro flair is prominent by the round instrument console, mirrors, and headlight shape, while the aerodynamic and brawny radiator shrouds, as well as the flat-track-inspired tail section, exude a distinctive charm. Interestingly, unlike Harley's traditional cruisers, the X 350 is entirely devoid of chrome, further adding to its unconventional, surprisingly sporty appeal.
It has mid-controls, a low handlebar, and a tall 32-inch seat height that puts the rider in a more neutral position instead of the usual foot-forward, laid-back posture. A basic digital-analog instrument cluster reflects the fact that this bike was designed with a budget in mind.
H-D X350 is powered by a 353cc, liquid-cooled, parallel-twin engine borrowed from previous models in QJ Motor's lineup. Producing 36 horsepower and 22.8 pound-feet of torque, the chain drive is matched with a six-speed manual gearbox.
Its recognizable fuel tank stores 13.5 liters.
Keep in mind that this motorcycle is exclusive to China and costs approximately $4,793. This is less than comparable motorcycles in the 300 to 400 cc category.
However, the X500 may be aimed at beginner market in USA and would be based on Benelli Leoncino. (Benelli being owned by QJ). It is expected that the Harley-Davidson will launch the X500 first in China and other Asian markets before bringing it home to USA and probably to Europe as well.
* * * * * * * * * * * * * * * * * * * *