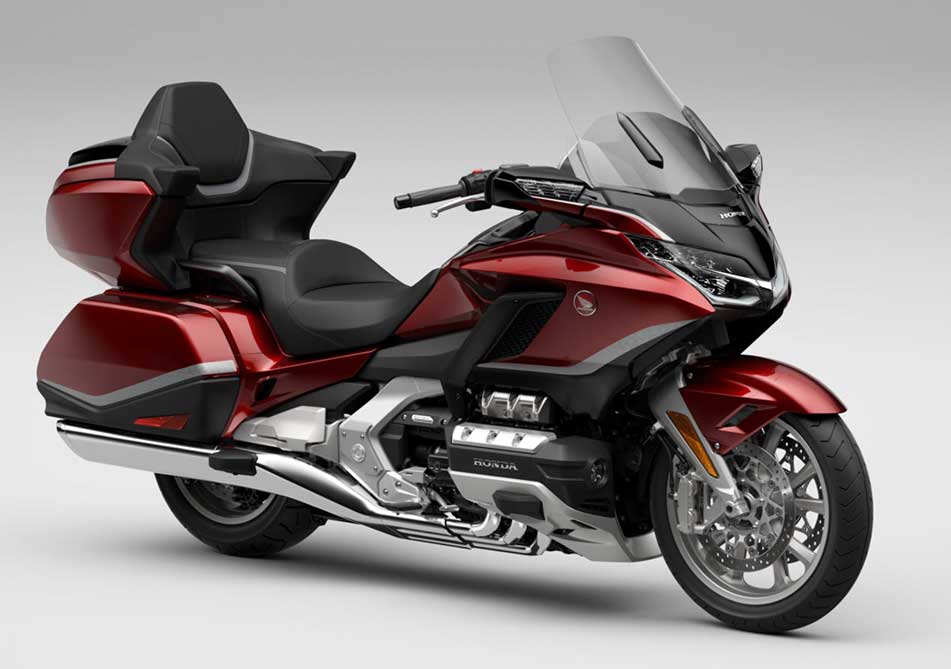 by Daniel Patrascu from https://www.autoevolution.com
Not a week has passed in the new year and Japanese bike maker Honda already announced the first changes to the lineup for the 2021 model year. As you might have guessed, these changes first and foremost target the iconic Gold Wing family.
The touring bike line, in production in the Japanese stables since 1974, bets even more on its ability to handle whatever needs the rider has for long stretches of road. With that in mind, the biggest change pertains to the trunk capacity of the Gold Wing Tour.
According to the Japanese, the trunk can now hold two full-face helmets, thanks to an increase in capacity by 11 liters, to a total of 61 liters. Additionally, the passenger seat has been improved by giving it a "more relaxed angle" and taller profile, but also by making it of thicker foam.
Last but not least, the 45-watt speakers have been bettered as well, there is now a standard XM radio antenna, and optimized automatic volume-adjustment. The bike family now also supports Android Auto alongside the existing Apple CarPlay integration.
"Honda listens to its customers, a fact that is highlighted in our latest new-model announcement," said in a statement Lee Edmunds, Senior Manager of Powersports Marketing for American Honda.
"In the case of the Gold Wing and our smallest street-legal CRF models, the 2021 iterations reflect improvements that were highly requested by people who ride them every day, and the motorcycles are better as a result. We look forward to customers getting the chance to experience the updates themselves."
Sporting all red turn signals as the single most important visual upgrade, the new Gold Wing family goes on sale in February in five variants, with prices starting at $23,900 for the standard version and going to as high as $32,600 for the Gold Wing Tour Air Bag DCT.