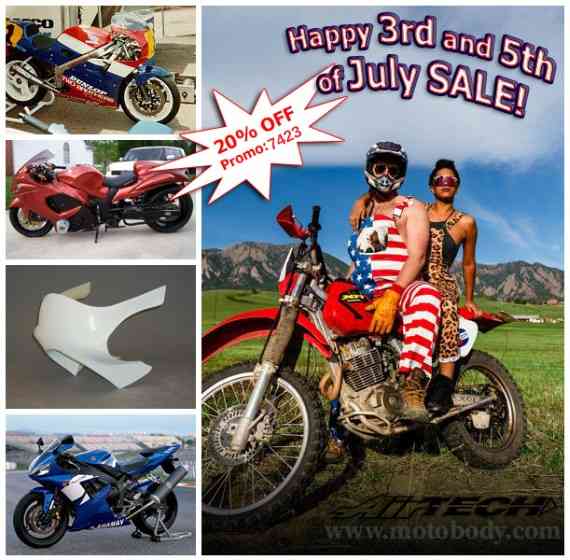 Helly Guys, Gals, and Fans,
Yep, we are entering those long "dog days of summer" and we know you still haven't touched that project in your garage…
Many of you have reached out about that bodywork and still haven't pulled the trigger.
Just like every other business in the world, we are having a 4th of July special! This will be our last sale until Black Friday in November.
Sale lasts from 7/3-7/5!
You guys on our mailing list get special treatment.
Get an additional 10% off on top of the 20% discount that the regular commoners (non-subscribers of our newsletter) get!
Everyday folk will be using a 20% off code (7423), but you peeps should use code (7423+10) to get 30% off!
That's a substantial discount! It could get you up to $300 off a fuel tank, or set of bodywork. It's certainly worth doing….
Check out our website, find the parts you wants, give us a call and start saving!
Code: 7423+10
Call or email to take advantage of this sale today!
* * * * * * * *
Tell 'em Bikernet.com sent ya !!!