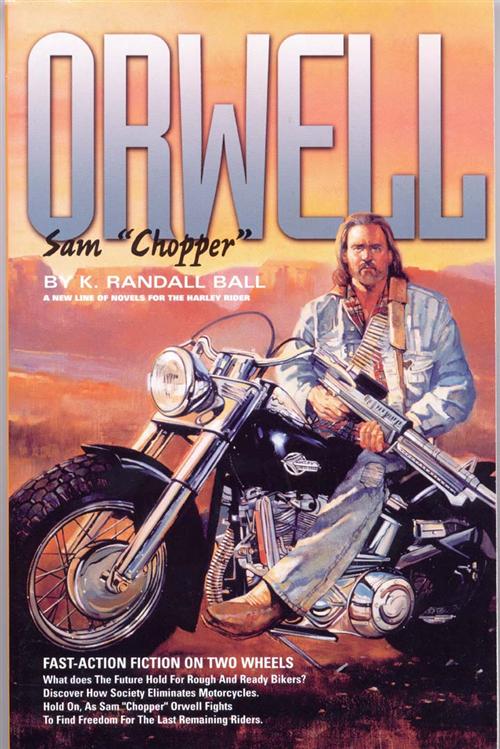 Bikernet Book Review: Keith R. Ball predicts the future back in year 2000
Revisiting Sam "Chopper" Orwell written by Keith Ball almost two decades ago.
By Ujjwal Dey
George Orwell introduced the world to the idea of Big Brother, doublethink, and newspeak in his celebrated and prophetic novel '1984'.
A divided America has the world at panic with everyone and their pet dog uncertain about the future of the promised land of USA. But what does this bold new future mean to us bikers with our nomad lifestyle and love of everything that is good and pure. We were once bracketed with hippies and freethinkers. Now we are labelled as patch wearing misfit outlaws and one-percenters.
Well, a brief and graphic illustration of this dystopian future is available in 2000 novel by Keith Randall Ball titled Sam 'Orwell' Chopper in reference to George Orwell's classic masterpiece '1984'.
CLICK HERE TO BUY THE BOOK ONLINE.
Believe the impossible. Read the truth. Fight for your Freedoms. Ride Free!