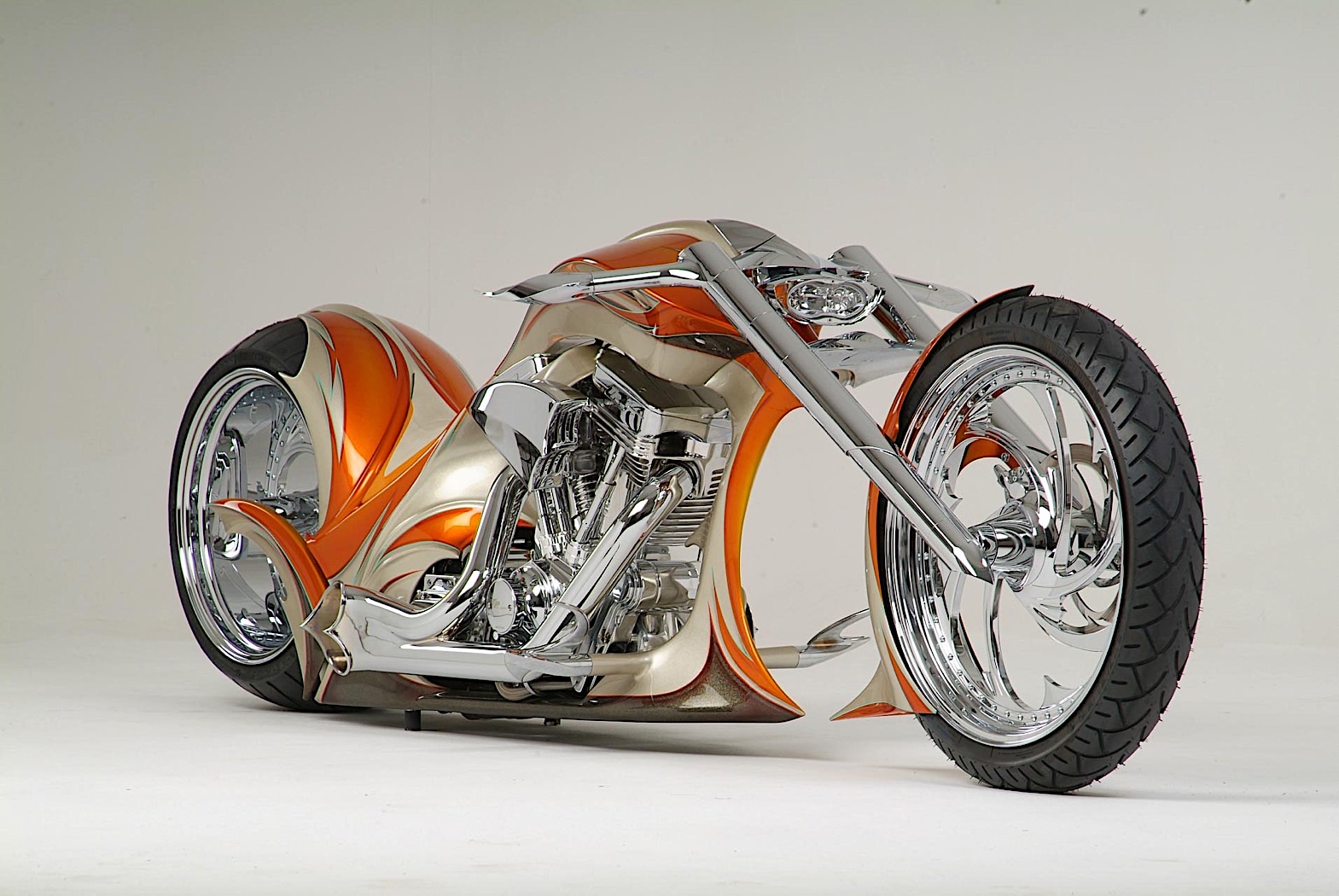 by Daniel Patrascu from https://www.autoevolution.com
Absolutely awesome. These are the words used by a German custom bike garage to describe the Specula, a motorcycle the like of which the European continent had never been gifted with before.
Used to seeing incredible motorcycle builds coming from the U.S., the world is at times blind when it comes to noticing other incredible machines rolling out garage doors elsewhere in the world. In Europe, for instance, the last couple of decades have seen some stunning bikes roll out into the sunset.
One of the main custom garages there is Thunderbike, a German group that started out as a repair shop for Japanese motorcycles, and then moved on to customizing Harleys and making their own frames. The bike in the gallery above, called Spectacula, is part of the latter category.
The design is 15 years old, but despite not being the newest kid on the block, it's still one of the most extreme.
Unlike many of the Thunderbike designs we talked about recently, the Spectacula is not powered by a Harley-Davidson engine, but uses a TP-Pro one. It is rated at 120 ps and resides in the middle of a custom frame that has been built from scratch, as did every other part of the motorcycle, for that matter.
Shaped like no other bike out there, the Spectacula carefully hides all of the working parts so they are not visible: throttle, clutch, brake, gearshift and air suspension, all seem to have not been visibly linked to the fork or frame.
It took the Thunderbike guys six months to bring this project from the drawing board into the real world, with a full month of that time being spent on carefully applying 28 layers of paint on the bike's body.
The Spectacula is not for sale, as it was intended only as a show build.