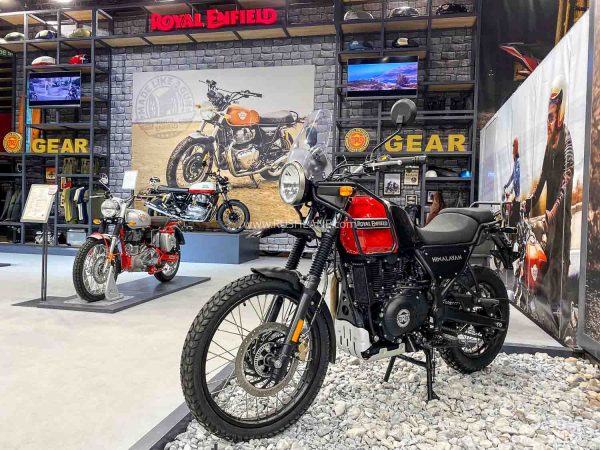 By Pearl Daniels
Rushlane.com
The Royal Enfield Classic 350 was the highest seller in domestic market with 40,834 units sold out of a total sale of 61,292 units in the past month.
Following a tumultuous calendar year in 2019, Royal Enfield sales in Jan 2020 continue to decline in the domestic market. On a more positive note, the company saw increase in exports with 2,228 units shipped to global markets in January 2020 as against 1,829 units exported in January 2019.
Domestic sales in the month of January 2020 were down to 61,292 units as compared to a total of 70,872 units sold in January 2019. A majority of these sales were brought in by the Classic 350 of which 40,834 units were sold during the past month, down 11.85 percent while taking into account sales of 46,321 units sold in January 2019.
In an assessment of sales model wise, it can be noted from the table that bikes in the 350cc segment found more buyers in the past month. The Classic 350 was at the top of the sales charts followed by the Bullet 350 with 9,559 units and then came in the Electra 350 at No. 3 with 5,869 units sold.
Sales of the Electra 350 jumped 134.95 percent in January 2020 as against 2,498 units sold in January 2019. Next in line was Thunderbird 350 with sales of 2,415 units. The Himalayan was at No.5 on the list of sales for January 2020 with 1,438 units sold and posting growth of 67 percent as against 859 units sold in January 2019.
Conversely, in the above 350cc segment, the Thunderbird 500 saw just 1 units sold in the past month as compared to 146 units sold in January 2019 while Bullet 500 sales were down to nil along with the Classic 500. It is to be noted that the 500 cc Royal Enfield motorcycles have been discontinued in India. They will not get the BS6 update as well. Sales of the 650 Twins – Interceptor 650 and Continental GT 650 also dipped 10.01 percent to 1,176 units, down from 1,069 units sold in January 2019. 650 Twins BS6 has been launched.
Talking about company exports in January 2020, the 650 Twins scored in top order with 1,144 units exported, up 22.62 percent higher as compared to 933 units exported in January 2019. The Classic 350 was also a favoured bike in export markets with exports rising 471.05 percent from 76 units exported in January 2019 to 434 units shipped in the past month.
The Bullet 500 and Thunderbird 350 also noted positive exports up 282.61 percent and 288.89 percent respectively with 88 units and 70 units exported while Electra 350 which had seen no exports in January 2019 saw 18 units exported in the past month. Himalayan and Classic 500 noted lower exports at 266 units and 208 units respectively, while Bullet 350 and Thunderbird 500 failed to find any sales in global markets.
In related news, Royal Enfield embarks on a new strategy to enhance domestic range. The company is mulling the introduction of a motorcycle targeting women riders with special design characteristics. The bike which is currently codenamed J1C0 and expected to be called Royal Enfield Hunter, will be lower and with a more comfortable seating position. It will be lighter and more affordable as compared to other RE models. It is expected to go on sale next year. From Q2 CY 2020, RE has plans to launch one new motorcycle every quarter in India.