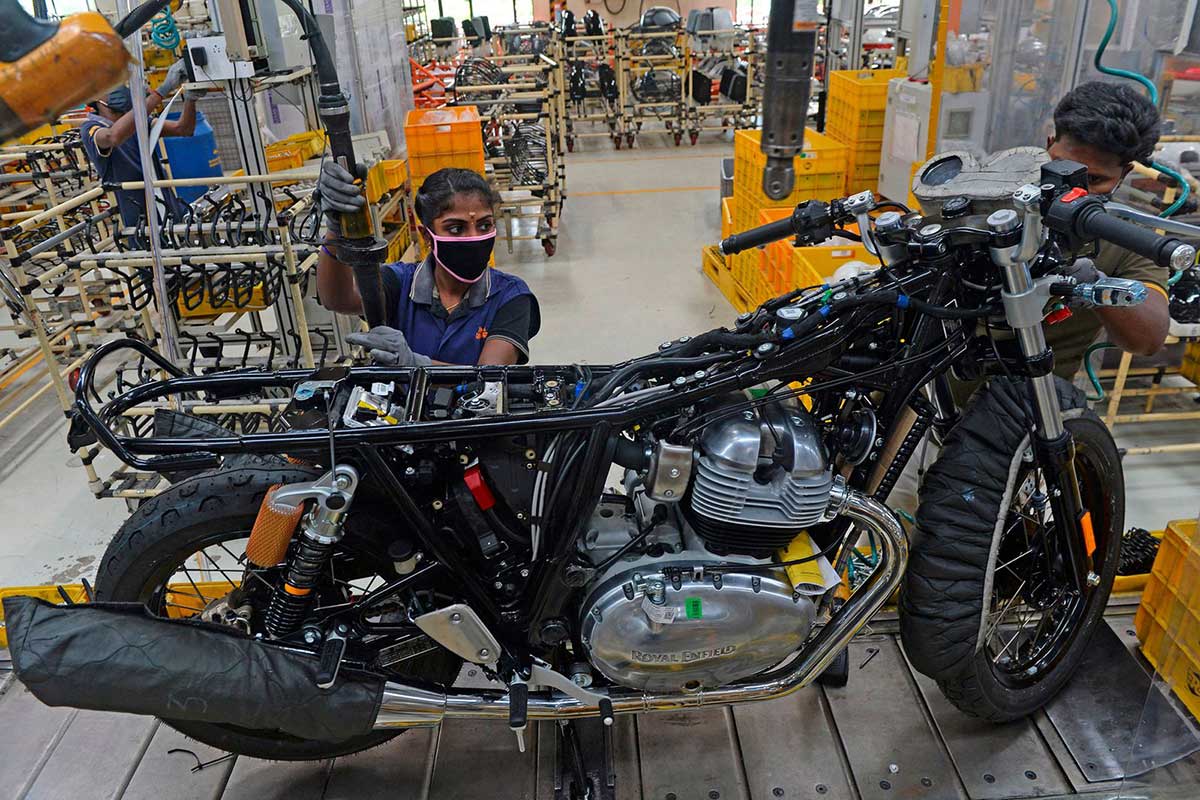 In its last financial year before the pandemic struck, Enfield company sold about 824,000 bikes globally. Harley, by contrast, shipped about 218,000.
Last year Enfield company doubled the size of one of its three factories, bringing overall production capacity to 1.2 million motorcycles a year.
To build buzz Enfield company has tried marketing to American customizers and flat-track competitors, and in 2018 it put Cayla Rivas, a teenage motorcycle racer, on a souped-up Continental in pursuit of a speed record for its bike class—and compelling footage for YouTube. (She hit 157 mph on Utah's Bonneville Salt Flats.)
Although it may sound counterintuitive, "the U.S. and Europe are very important" to making Enfield the aspirational bike of choice for the developing world, he says.
Lal wants to be as big a player in the West as possible, but he argues that Royal Enfield doesn't necessarily have to sell that many bikes in developed countries for the strategy to be considered a success. What it does need to do is move enough to give them a patina of cool at home and in other emerging markets, such as Southeast Asia.