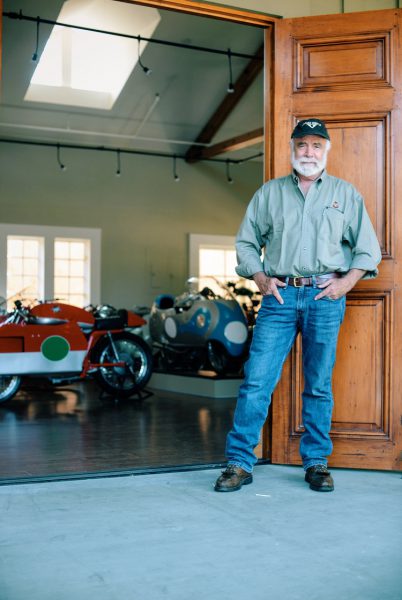 Robb Talbott is perhaps best known as the founder of the world-famous Talbott Vineyards. But there is perhaps an even more important, lasting strain that runs through his storied life: motorcycles. Young Robb developed a youthful fascination with the speed, noise and commotion of the nearby Laguna Seca Raceway. Eventually he acquired a "very used" Honda 50 step-through, which he remembers as "the most fun he'd ever had." By the time he left to study Fine Art and Design at Colorado College in 1966, Talbott was irretrievably in love with two wheels. He acquired a succession of small displacement Suzukis, and then a pantheon of iconic dirt bikes, including a BSA 441, Jawa, Bridgestone, Kawasaki and a Sachs. But his most memorable bike of all was the venerable two-stroke Yamaha DT-1 250. During this time he raced motocross and winter hill climbs. In 2001, seeking release from the pressures of a demanding work life, he was inspired to buy one of the new, reincarnated Triumph Bonnevilles.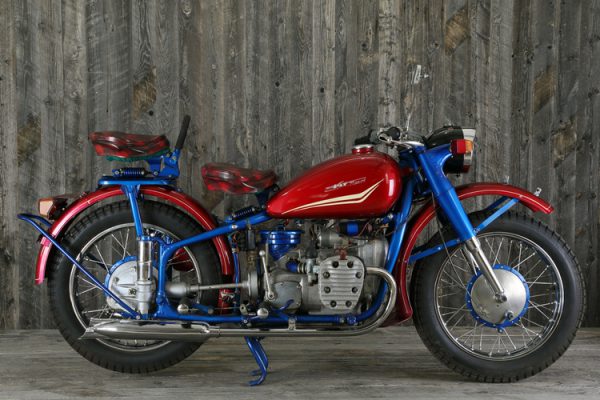 Robb read "The Art of the Motorcycle" from the Guggenheim Museum. For Talbott the exhibit was an epiphany: there, framed against the magnificent building, he saw history's most significant bikes in an artistic context. "For the first time, I realized that motorcycles could qualify as art," he says. "I started getting really excited about that idea. When you see the cooling fins on an MV Agusta, or the sculpting of a Rickman hub, you realize they're art."
Suddenly, Robb found himself buying bikes, for the sheer pleasure of their aesthetic presence. Some he had restored, and others he left as they were, resplendent with the patina of age and their strong pedigree. "I've always loved barn bikes," Robb says. Pretty soon, the barn was full. And before long, the fledgling notion of a museum was born. In 2015, after 33 years of hard work, he sold Talbott Vineyards, and began devoting all his time to the concept of the Moto Talbott Collection, a 501 (c)(3) non-profit devoted to preservation, restoration, and education. By then he had already accumulated more than 140 bikes from 12 countries.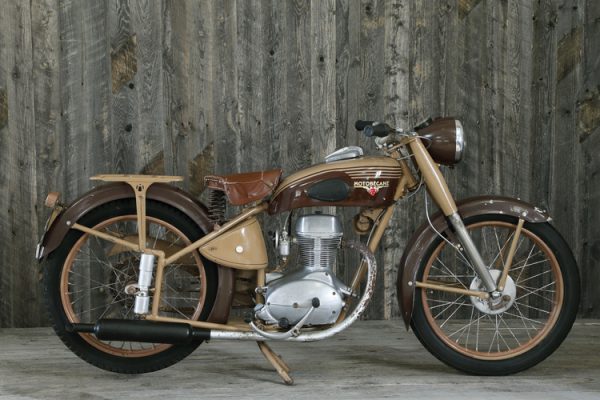 There is no logic to the Talbott collection, other than the most logical thing of all: it's full of stuff Robb likes. This means three large categories: vintage dirt bikes, MV Agustas and all things Italian; and tiny, 175cc, pre-1957 Motogiro bikes. There are even a few vintage bicycles. "I don't believe you can build anything of note without passion," says Robb. "The motorcycle museum is phase three for me, after the clothing company and the winery. I want to give back to the sport that has given so much to me.
"I never lost my love of motorcycles. This whole thing wouldn't work if I didn't have the passion. I love motorcycles."
More info here.