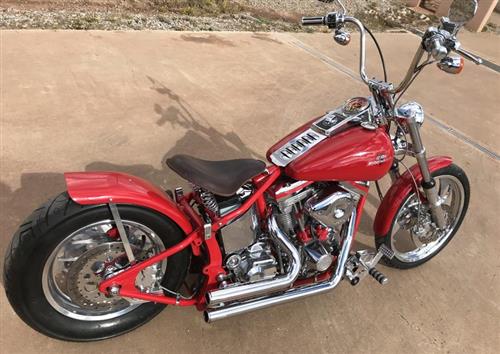 A Brother Brings the Giant Back to Life and Youth to His…
I had the wants for another custom bike but have turned into a cheap old fucker since getting SS at 62.
I'm still a chopper guy and decided a Big Dog or Texas Chopper was it. Limited funds had me loosing auctions on EBay. Up pops a '98 Titan with no reserve only 300 miles away.