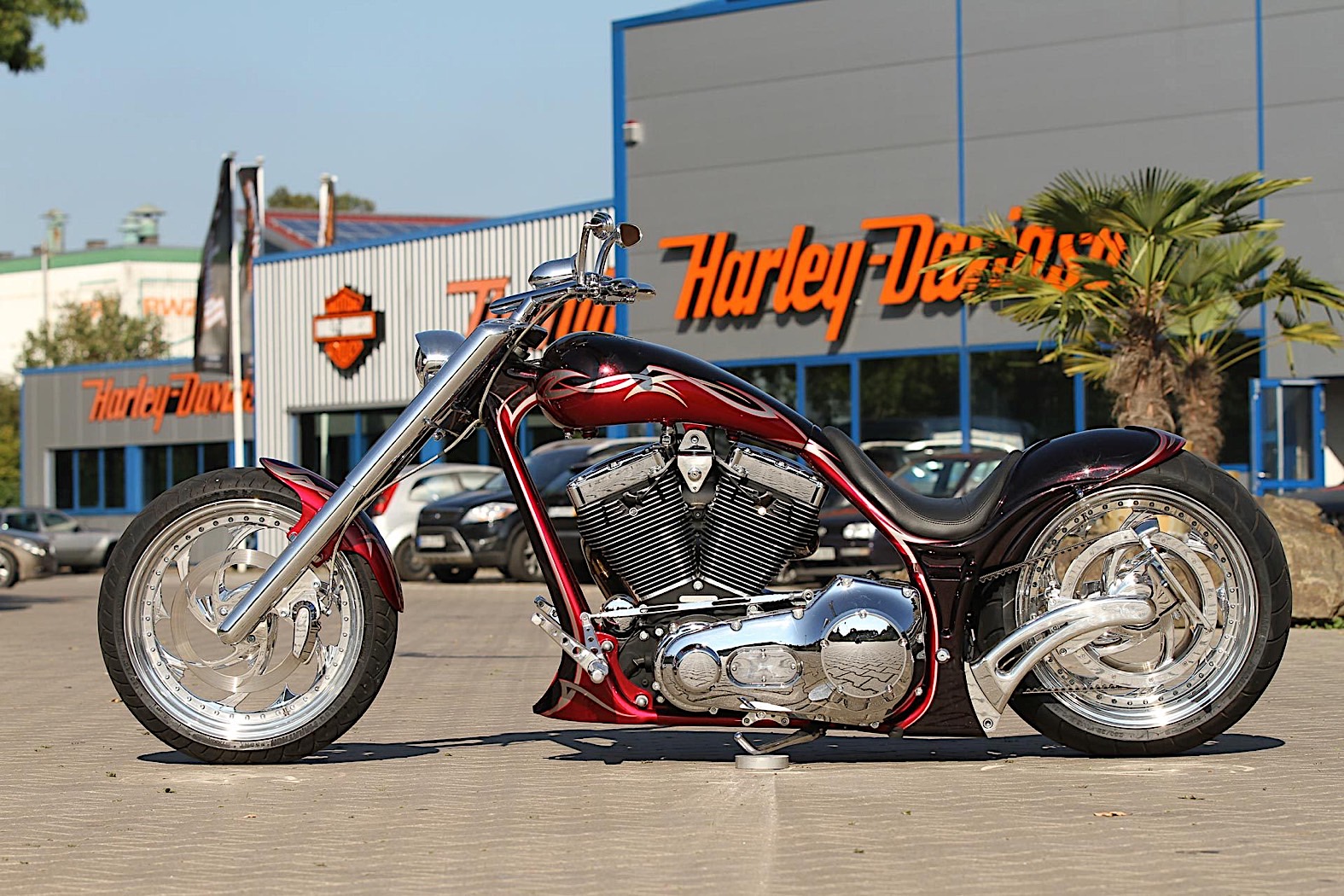 by Daniel Patrascu from https://www.autoevolution.com
There's nothing better in the world of custom bike-making than coming up with your own frame. Sure, you could choose the easy way and start modifying existing motorcycles, but that doesn't say that much about your skills as a custom builder.
We know of a huge number of shops in the U.S. making their own custom frames, that in turn end up becoming the base for incredible two-wheelers. But there are garages outside the States that do the same thing.
One of them – and a very lucrative one – is Germany-based Thunderbike. We talked about their work extensively over the past few months as part of our various special coverages, but given the large number of builds they make, there seems to be no end in sight.
Until recently, we covered at length Thunderbike's skills when it comes to modified Harleys, but from this week on we decided to have a closer look at their custom frames, and we've already said a word or two about some other of their creations for this segment. And now it's time for another.
In the gallery above sits a motorcycle the garage completed all the way back in 2007. It is called the Red Scorpion, and it is one of the finest examples of how you can pair your own custom frame with custom parts and available Harley-Davidson hardware.
The bike is part of the garage's Freestyle collection of bikes, and it is built around one of the 15 or so frames available in its inventory.
Riding low thanks to the use of an air suspension, and with an appearance of having a broken back, the Red Scorpion is animated by a Harley-Davidson Screamin' Eagle 103ci engine. The powerplant draws its fuel through a Mikuni HSR 42 injection system, and is controlled through a Harley 5-speed transmission.
The motorcycle rides on equally-sized 18-inch wheels front and back, chromed of course, and offset by the red paint spread on the rest of the body by Thunderbike's favorite partner in this area, Kruse Design.
We are not being told how much the bike cost to be put together, but to give you an idea, just the Thunderbike frames now available are somewhere in the 11,000 euros (around $12,500) ballpark.