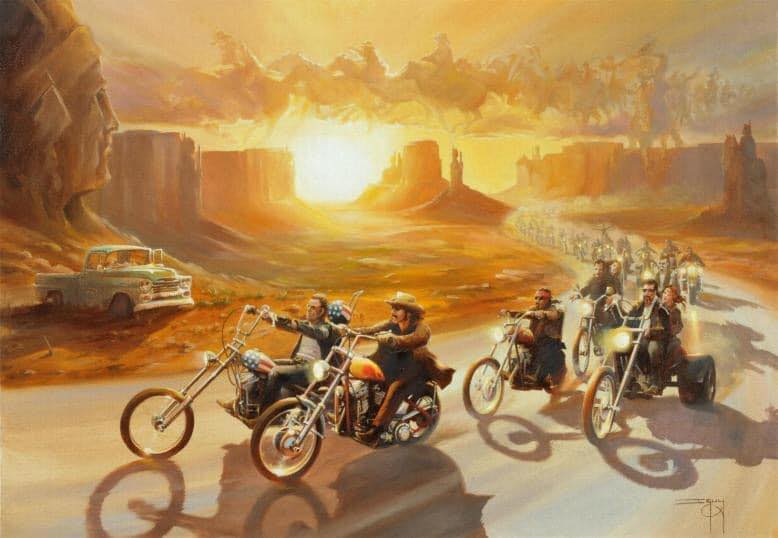 We're Getting Ready to Give Major Thanks
Life is nuts and then we die. I find it so fascinating.
We've got great stories headed your way from ex-outlaws, stolen bikes and I'm about to start to launch chapters of the third Chance Hogan novel, exclusively in Bandit's Cantina.
In addition we will post another Bob T story from the '70s with plenty of Girls of Bikernet from Barry Green. Hang On.
Have a terrific weekend and give lots of thanks and study gratitude, it helps.
And always ride fast and free!
–Bandit
Join the Cantina for more – Subscribe & Support Riding Free !!!