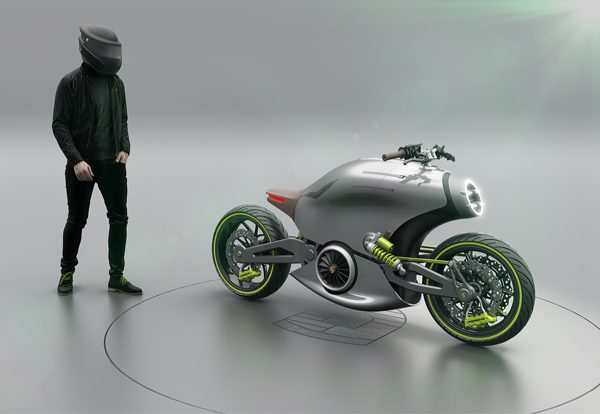 Miguel Angel Bahri is a Spanish designer and here is his vision for the Porsche 618 Electric Motorcycle. Although not an official Porsche concept, Bahri's two-wheeled experiment was indeed inspired the Porsche 911 Turbo.
Bahri's bike features a single-shock rear suspension, and a front swingarm with an in-hub steering system that's reminiscent of the iconic Bimota Tesi.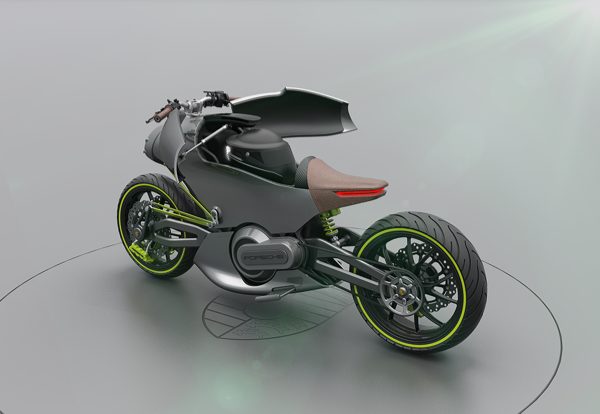 "This is my vision of a Porsche electric motorcycle, I made this project for the subject Two Wheels Project," says Bahri. The brief consisted of making a pure electric motorcycle concept, as close to reality as possible. "I chose the Porsche 911 turbo, 917, 918 & 919 as main inspirations."
It's called the 618 because it would be the entry level two wheels vehicle for the brand. I wanted to represent the spirit and character of Porsche in this Futuristic-looking, pure electric and exclusive power cruiser.
Updates will be coming soon, as Bahri is currenbtly working on the "RS" Version of this concept bike.