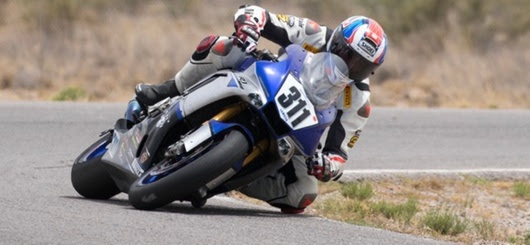 Pirelli Captures Third Absolute Motorcycle Track Record of 2019 with Mikey Shreve at Arroyo Seco Raceway
Shreve Earns Pirelli Tire Voucher on DIABLO™ Superbike Slicks
ROME, Ga. (June 19, 2019) – Pirelli Tire North America congratulates Mikey Shreve on capturing the brand's third absolute motorcycle track record of 2019. Competing aboard a Yamaha YZF-R1, Shreve set the track record at Arroyo Seco Raceway during the fourth round of the ASMA Road Race Series.
"Mikey has been working very hard on improving his race craft," said Oscar Solis, road racing manager, Pirelli. "He recently teamed up with the Pirelli brand and it has been great to see the confidence that our tires have given him, which shows in his results on the racetrack. Congrats Mikey!"
Shreve set the impressive lap record of 1:06.75 during the ESP Formula Arroyo qualifying, topping the previous track record of 106.77 that was set back in 2010 by Chris Peris. Shreve's R1 was equipped with Pirelli DIABLO™ Superbike 120/70-17 SC1 front and 200/60-17 SC0 rear tires.
"I couldn't have captured this track record without my Pirelli tires," said Shreve. "These are the best tires that I have ever been on in my racing career and it's huge for my confidence knowing that they are up for the job when going flat out."
Pirelli continues to offer a tire voucher prize for setting a new motorcycle track record and Shreve's efforts made him the third rider to earn the reward this year.
To learn more about the complete line of Pirelli motorcycle tires, please visit www.pirelli.com.