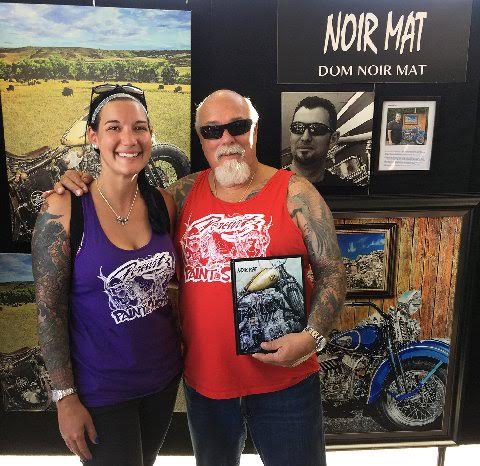 Dave and Jody Perewitz added a whole new dimension to the custom motorcycle scene a couple years back when they unleashed the first Perewitz Custom Paint Show during Bike Week in Daytona. Open to all bikes with custom paint the show snowballed in popularity and is now a highly anticipated venue at major bike events across the country.
Back to its roots for 2017 the Perewitz Paint Show will once again be held in the exclusive Pavilion at Destination Daytona and is open to any and all bikes and trikes with custom paint.
The event will feature a wide variety paint classes and as always judging performed by a select team of professional painters and based solely on paint.
Best of show walks off with a unique piece of fine motorcycle art by Rally Fine Art and a feature article in Airbrush Action Magazine! First place will be presented with one of Perewitz very exclusive and highly prized, custom painted trophies along with other substantial goodies "swag". Second and third place winners really make out with Perewitz' very cool canvas art along with their own swag.
Perewitz Custom Paint extravaganza on March 15, 2017 at Destination Daytona 1637 N HWY US 1 – Ormond Beach, FL 32174
Show registration runs from 10-1 with awards being presented at 4pm
Jody Perewitz
Perewitz Cycle Fab
(508)697-3595
www.facebook.com/teamjwitz
The remainder of Perewitz' Custom Paint even venues for 2017 include:
Sturgis – Wednesday August 9th – Iron Horse Saloon
Cherokee Blue Ridge Run September 9th
Lonestar Rally – Friday November 3 – Hotel Galvez, Seawall