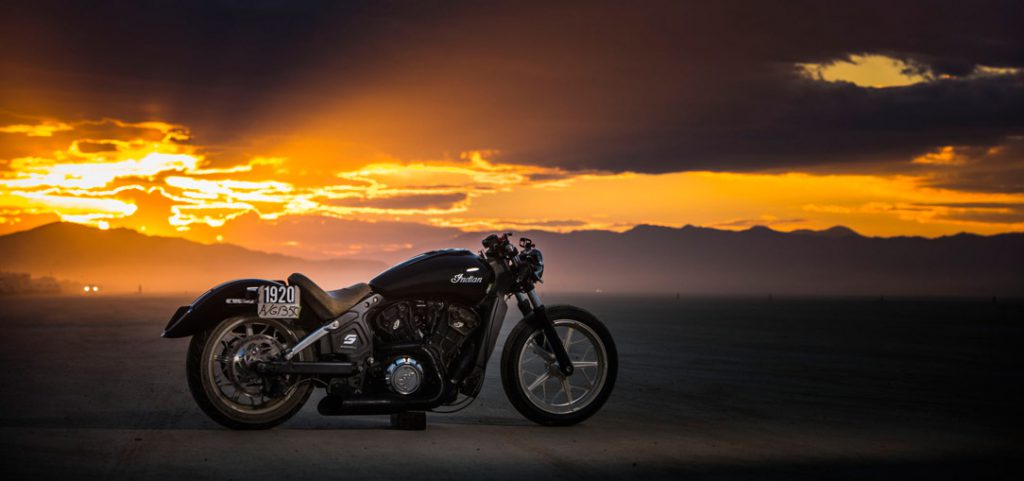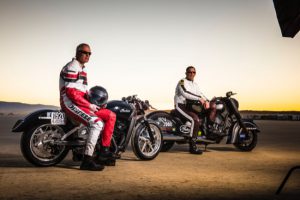 In "A Passion For Speed", we follow the Indian Motorcycle team – Calibration Engineer Wayne Kolden, Senior Development Technician Chet Michaelson, Development Technician Dan Gervais and Powertrain Development Technician Neil Sikora – as they build a Scout and Chief Dark Horse specifically for dry lakebed duty, recall where their passion for fast machines came from, work together to overcome setbacks, and then travel 1,800 miles to realize their dream. The series begins when the team has only 22 days remaining until race day and culminates in a surprise ending that has team members counting the days to their next opportunity.
"It's not a one-man show, by any means," says Michaelson. "It's everybody coming together and chipping in and building something phenomenal. And that really is the foundation of where Indian Motorcycle came from – a bunch of guys in the shop working for the win. And that's exactly what we're doing."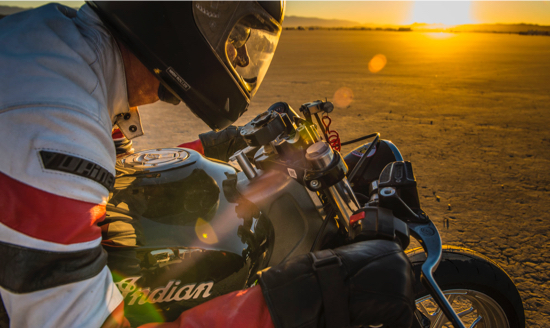 "The first motorized bike that I had was actually a homemade minibike that my dad built with me," Kolden explains while assembling an engine in his home workshop. "All of the kids our age had minibikes, motorcycles and go-karts. Everyone was a motor-head. That was just the environment we had growing up. To go to El Mirage, or hopefully someday Bonneville, is one of my dreams."
"At Indian Motorcycle we love riding and racing as much as our dedicated and passionate owners," says Reid Wilson, Marketing Director for Indian Motorcycle. "Wayne, Chet, Dan and Neil reflect the obsession we all have for motorcycling.  All we needed to do was follow them with a camera and do some interviews. This was their passion project."
Check out the videos here.