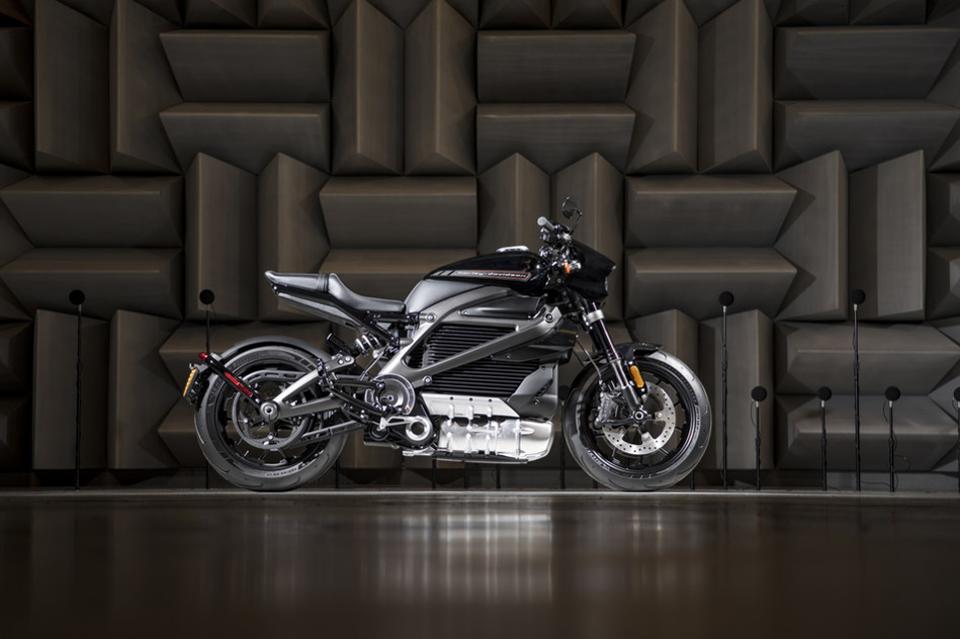 by Jim Henry from https://www.forbes.com
Panasonic-Equipped Vehicles At CES 2020 Include Harleys And Even A Battery Powered Fire Truck
Panasonic Automotive branches out at the upcoming CES 2020, adding motorcycles from Harley-Davidson and compact, "right-sized" electric trucks for commercial use from Tropos Technologies Inc., to the Panasonic stand at the upcoming Consumer Electronics Show.
"We're doing a lot of collaboration," Andrew Poliak, Panasonic Automotive CTO, said in a phone interview. CES 2020 runs Jan. 7 through Jan. 10 in Las Vegas. Media previews begin Jan. 5.
Panasonic is a world leader in automotive batteries, automotive infotainment, and vehicle connectivity solutions. At CES 2019 a year ago, Panasonic and Harley jointly unveiled the Harley-Davidson LiveWire electric motorcycle, the first battery powered Harley built by the manufacturer.
Besides the electric powertrain, the LiveWire was introduced along with a suite of connected features Harley calls H-D Connect. Some functions, used in conjunction with the H-D smartphone app, are aimed specifically at the electric motorcycle, like searching for recharging stations and the ability to check remotely how much the battery is charged.
This year, starting with the 2020 model year that began in August 2019, Harley is rolling out connected features for many of its bikes with internal combustion engines, too. For instance, owners can check fuel level remotely instead of battery charge. Other features work for either electric or traditional powertrains, such as service reminders and tamper alerts. There's also a stolen vehicle tracking service.
Meanwhile in May 2019, Panasonic and Tropos announced a partnership to produce battery powered commercial vehicles. According to Poliak, those include a small "fire response vehicle," and small delivery trucks aimed at fulfilling the "last mile" requirement for fast delivery.
John R. Bautista III, Tropos CEO and founder, said in a video on the Tropos web site that his company's fire response vehicle typically would cost around $50,000, vs. around $500,000 for a traditional, fullsize pumper truck. "The cost is so low, a private fleet can position a small fire response vehicle on site, full time, without having to spend a lot of money," he said.