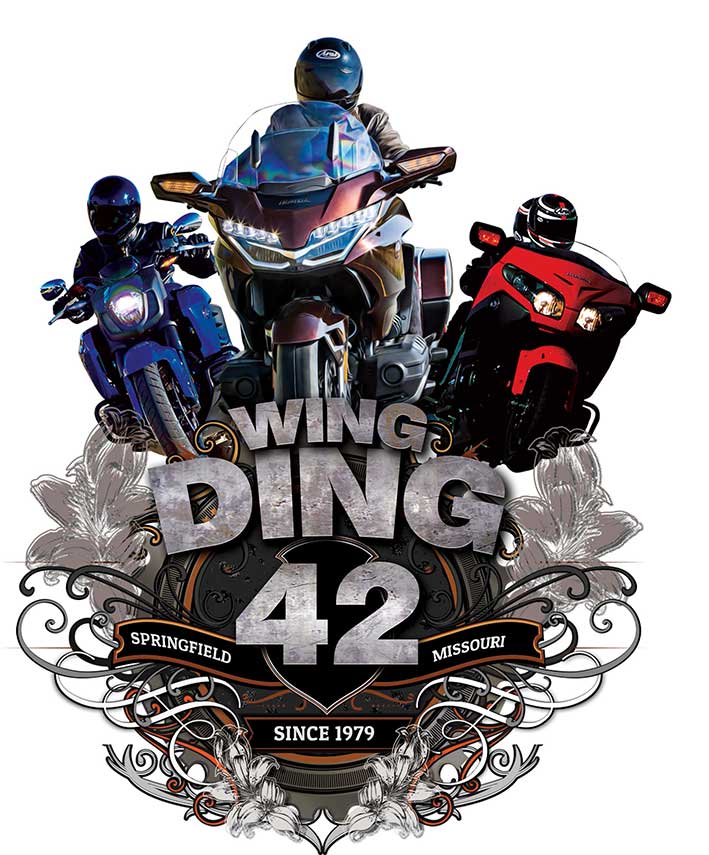 by Jason Rima from https://www.ktts.com
Honda Gold Wing Riders Return To Springfield.
About 5,000 Honda Gold Wing enthusiasts are expected in Springfield for the 42nd annual Wing Ding event going on now through July 3.
The event had to be canceled last year because of the pandemic.
The last time Springfield hosted the Wing Ding was 1999, when more than 13,000 people came to town.
Springfield will host an estimated 5,000 Honda Gold Wing enthusiasts for the Gold Wing Road Riders Association's 42nd annual Wing Ding event June 29-July 3. The event was rescheduled from 2020, when it was canceled due to COVID-19. Springfield last hosted the Wing Ding in 1999, when it drew around 13,500 people.
St. Louis Street between Kimbrough Avenue and the parking garage west of Hammons Tower will close starting at 4 a.m. Monday, June 28 to accommodate food trucks and vendors, reopening by 8 p.m. Saturday, July 3.
Rolling street closures to accommodate a cruise through Springfield will begin at 6 p.m. July 2 and will include Jefferson Avenue and its side streets south of Chestnut Street and Sunset Street east of Jefferson Avenue and its side streets until all of the estimated 300 motorcycles in the cruise turn south into the Macy's entrance of the Battlefield Mall at approximately 7 p.m.
Wing Ding 42's headquarters will be at the University Plaza and Expo Center, but several events-within-the-event are scheduled, including:
A welcome party, 6-9 p.m. June 29 at Jordan Valley Park, 635 E. Trafficway;
A luncheon, 11:30 a.m.-1 p.m. Wednesday, June 30 at the Route 66 Car Museum, 1634 W. College St.; and
A cruise with as many as 300 motorcyclists will start at 6 p.m. July 2 at Chestnut Street and Jefferson Avenue and travel to the Battlefield Mall via Jefferson Avenue to Sunset Street east to the Macy's entrance. It's estimated the cruise will be finished by or before 7 p.m.
"On behalf of the Springfield Convention & Visitors Bureau, we want to thank Springfield citizens and downtown businesses for their cooperation and understanding as we work to stage a fun and safe event for our guests," said CVB President Tracy Kimberlin. "This group loved Springfield when they visited in 1999 and we know they'll love being here again."
Parking
Visit itsalldowntown.com for a map of parking lots and garages in downtown Springfield.