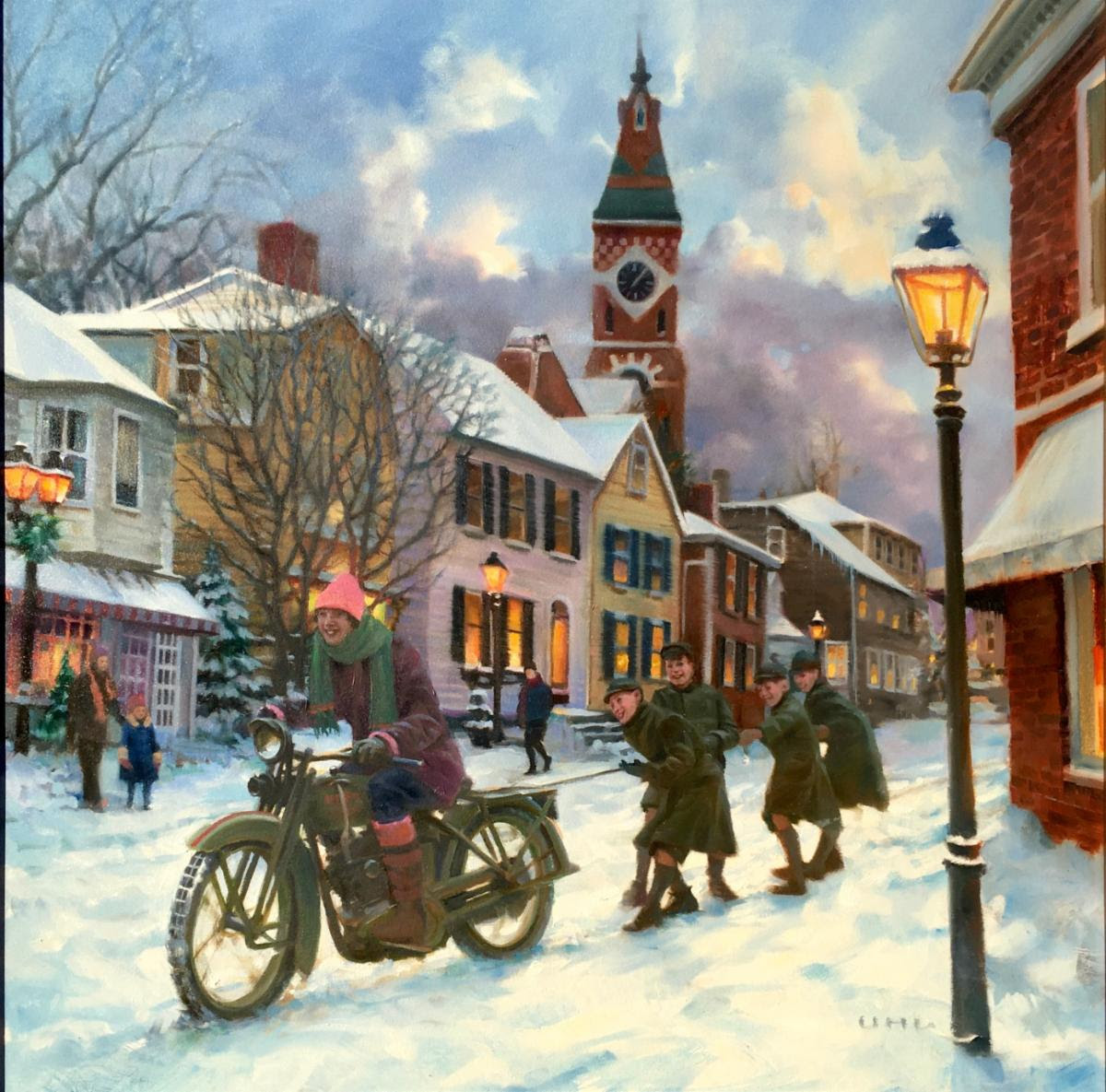 We are pleased to present the fifth piece in David Uhl's Holiday Collection, titled "Home By Dark". This piece brings back great memories – – it reminds us of simpler times, when your main objective (decreed by Mom and Dad) was to be home by the time the streetlights came on. These adventurous lads get a helping hand as they race home for dinner.
This new addition joins the ranks of "Tis the Season", "Frozen in Time", "Timber Titan" and "Joy Ride" in this series.
We will begin taking orders now and will close the edition on January 1, 2020. Each canvas print will come hand-signed and numbered with Certificate of Authenticity.
Home by Dark – edition specifics:
** Image size 24×24, $895 framed
** Image size 30×30, $1,895 framed
NOTE: Shipping is additional
Simply email me to place your order. greg@uhlstudios.com .Those collecting the series will be given first right of refusal on matching edition numbers. New collectors to the series will be slotted in as order confirmations are received.
You can view specifics on his first four Holiday pieces via the blue link below. We do have very limited quantities of these four, so if you'd like one, please let me know ASAP!
https://www.uhlstudios.com/fine-art/collections/holiday-series/