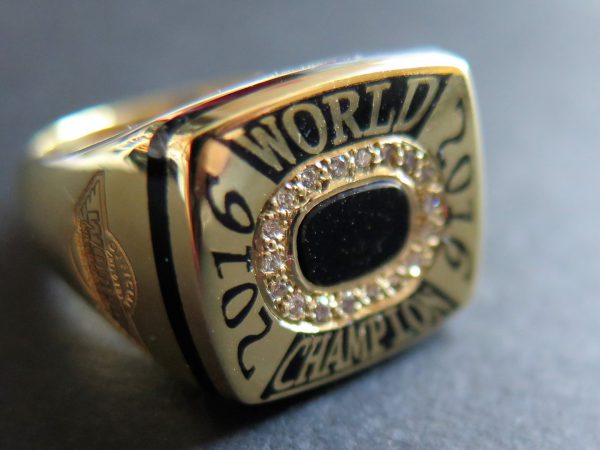 There are 75 builders confirmed for the AMD World Championship, coming to Cologne, Germany, from 26 different countries (including as far afield as the USA, Japan, South Korea, Israel, Russia and Ukraine); in total 99 bikes are now entered into the five classes.
Set-up day for the event is Monday October 3rd, with Tuesday 4th as Press Day, Wednesday 5th as International Trade Visitor and VIP Visitor Preview Day, with public admittance from Thursday 6th through to Sunday 9th. The awards ceremony will be held at 4:00pm on Sunday 9th.
This year's Championship ring was handcrafted in England by Alabaster & Wilson in 18ct gold, diamonds and black onyx. Founded in 1887, Alabaster & Wilson are one of the founders of the internationally reputed artisan jewellery quarter of Birmingham, England and have been award winning makers of fine jewellery, medals, awards and ceremonial items to the British Royal family, Houses of Parliament, and many other famous British and international institutions for over 125 years. This is the highest grade Championship Ring yet awarded to the AMD World Champion of Custom Bike Building and a true one-off piece of art.