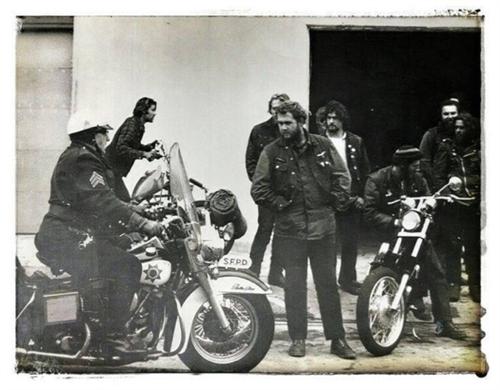 NCOM CONVENTION ROLLS INTO ATLANTIC CITY
Odds are, it may not have been the largest Convention ever, but you can bet it was the largest venue, as nearly a thousand biker rights activists from across the U.S. converged at the sprawling Harrah's Resort in Atlantic City, New Jersey for the 31st Annual NCOM Convention, May 5-8, 2016.
For more than three decades over Mother's Day weekend, the National Coalition of Motorcyclists (NCOM) has provided a platform for diverse factions of the motorcycle community to come together in the spirit of unity and teamwork to address issues of mutual concern, such as pursuing Biker Anti-Profiling legislation; supporting Save the Patch litigation; and reviewing Freedom of the Road victories & defeats; as well as attending seminars on Holding Effective Fund Raisers, Organizational Effectiveness, and Law Enforcement Interaction.
A Safety & First Aid seminar was hosted by Master Motorcycle Trainer Christine Firehock of the Kickstart Motorcycle Training Series, followed by Sr. EMT Instructor Dick "Slider" Gilmore's popular life-saving presentation "The Golden Hour – How to Save a Biker's Life".
Special Meetings were on the weekend's agenda in support of NCOM's many outreach programs for Women In Motorcycling; Clean and Sober Roundtable; National Sport Bike Association (NSBA); and Christian Unity Conference, in addition to the Confederation of Clubs General Patch Holders Meeting, U.S. Defenders Program, NCOM-Legislative Task Force Meeting, and A.I.M. Attorneys Conference.
During the Silver Spoke Awards Banquet on Saturday evening, several honorees were recognized for their contributions to "Improving The Image of Motorcycling", including; MEDIA: Jimmy & Pat Kay of Two Wheel Thunder TV; LEGAL: William Swatek, AIM Attorney for Alabama; ENTERTAINMENT: Singer/Songwriter Arlo Guthrie; SPECIAL RECOGNITION: NCOM Christian Unity, and Bill Foley, former NCOM Board Member from ABATE of Pennsylvania. NCOM's highest honor, the Ron Roloff Lifetime Achievement Award, was presented to Louie Nobs, Liaison for NCOM Christian Unity.
Next year's 32nd Annual NCOM Convention will be held May 11-14, 2017 at the Silver Legacy Resort & Casino, 407 N. Virginia St., in Reno, Nevada. For further information, contact NCOM at (800) ON-A-BIKE or visit www.ON-A-BIKE.com.
MARYLAND GOVERNOR SIGNING ANTI-PROFILING BILL INTO LAW
Hundreds of bikers descended on the State House in Annapolis on Thursday, May 19, for a historic bill signing ceremony with Governor Larry Hogan signing only the second Motorcycle Profiling measure in the country into law in Maryland.
The motorcycle anti-profiling legislation passed unanimously through both chambers of the legislature, and without opposition from law enforcement, and emulates anti-profiling legislation passed in the state of Washington in 2011.
HB785/SB233, passed 47-0 in the Senate on 4/4 and 137-0 in the House on 4/7, requires a specified statement condemning motorcycle profiling to be included in police policies and require training of officers on "motorcycle profiling," defined in the legislation as "The arbitrary use of the fact that an individual rides a motorcycle or wears motorcycle-related clothing or paraphernalia as a factor in deciding to stop, question, take enforcement action, arrest, or search the individual." – See more here.