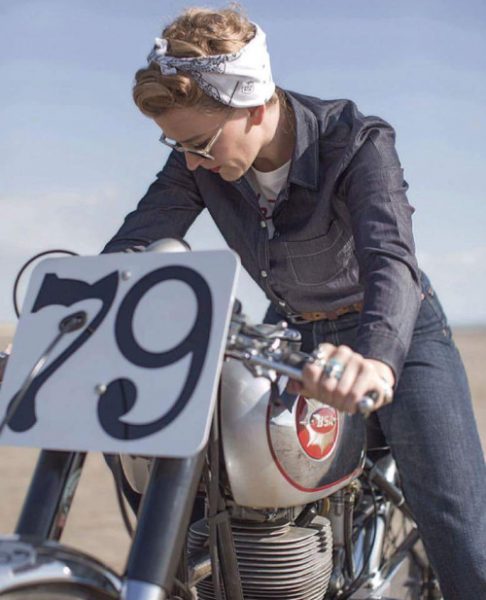 FIRST-EVER MOTORCYCLE CAUCUS FORMED IN U.S. SENATE
In a rare bipartisan effort, motorcyclists are getting a very special form of representation in the U.S. Senate as two Senators are reaching across the aisle to establish the first Senate Motorcycle Caucus. Kickstarting this unique legislative road trip, Joni Ernst (R-Iowa) and Gary Peters (D-Michigan), both lifelong motorcyclists, will serve as co-chairs of the caucus, which will advocate on behalf of both motorcycle riders and manufacturers.
Sen. Ernst said her concern for motorcycles and motorcyclists started when she was a child. "Some of my most cherished memories include motorcycles, from delivering messages as a young girl to my dad while he was working out in the fields, to riding through the rolling hills of Northeast Iowa with family and friends," Ernst said. "Throughout my 99 county tour of Iowa, I have heard from many of these folks about some of their priorities, including improving safety, infrastructure and energy efficiency. These concerns are shared by folks across our great state and country, and I look forward to working with Sen. Peters toward solutions."
Sen. Peters bought his first motorcycle at age 11. "I've loved motorcycles since I was a kid, and I started a newspaper route to buy my first motorcycle at age 11. To this day, I believe there is no better way to see Michigan's beautiful scenery than by bike, whether I'm riding to meet with constituents and small businesses or taking my bike out on the weekend," Peters said. "Motorcyclists come from all walks of life, and I can't think of a better way to bring together a diverse and dedicated group of advocates to discuss everything from safety concerns to manufacturing. I'm looking forward to working with Sen. Ernst as co-chair of the bipartisan Senate Motorcycle Caucus to foster these important discussions and find common ground with motorcycle lovers across the country."
The rest of the NCOM biker news includes Tesla, Spyware, Distracted Drivers, Leather fight, and the NCOM convention.
To read the whole article click here.