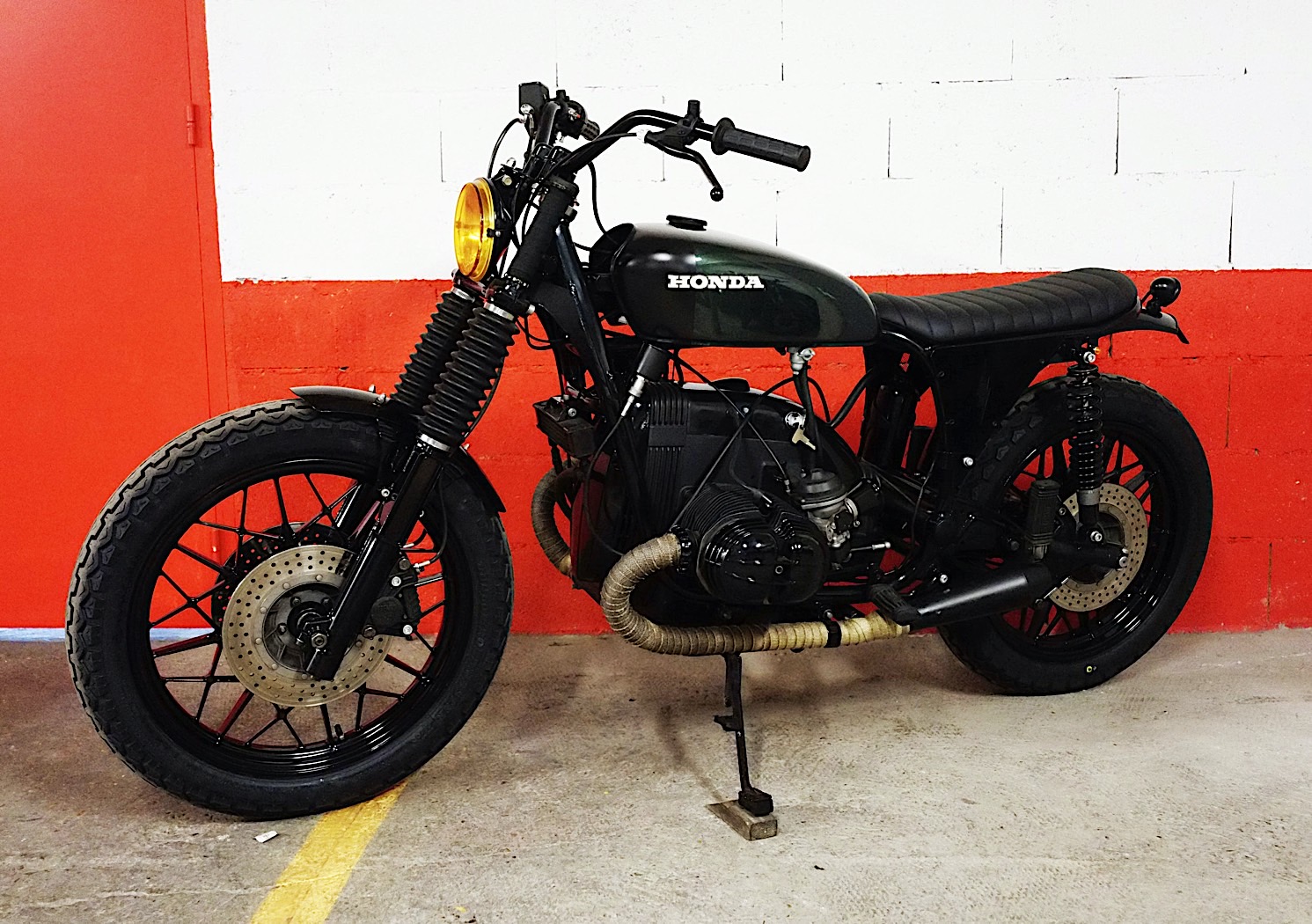 by Daniel Patrascu from https://www.autoevolution.com
A body that looks old, but at the same time fit, a big tank on top with Honda all over it, and a combination of British Racing Green and black that makes it look apart. The bike in the gallery above is not a Honda, as the letters on its tank say, but in fact a decades old BMW R100 of the RT variation.
BMW started making the R100 line in 1976, and it would become the last line of the air-cooled airheads made by the Germans, with production ending in 1996. The family included a variety of models, starting with the R100 T and ending with the R100 GS. Somewhere in between it's the RT that entered production in 1978.
Despite the misleading looks, the bike in the gallery above is exactly such a motorcycle, born in the first year of production. Its current shape is owed to a long restoration process conducted by a Paris-based garage going by the name of Blitz Motorcycles.
The group has made a habit to bring back to life bikes that should have been long ago scrapped, at the request of customers. In this case, the work was perhaps more engaging because it "came to us in a very worn out condition: over 120 000 kms mileage and an aesthetic that was proving it had had a very very long life."
As with most other Blitz restoration projects, this time a full engine rebuild was needed also, to give the motorcycle a new life, as was the fitting of new wiring.
Accompanying the mechanical upgrades is a new look for the motorcycle. The main change is, of course, the addition of a Honda tank, but there are also some other fine touches, like the addition of LED blinkers around the fork tubes, or the vintage Triumph handlebar.
The tank itself has a special paint design on it, mixing British Racing Green on most of its body with a black section at the front. This scheme gave the motorcycle its name, Black Nose, translated into Naso Nero because it is Italy where the motorcycle now roams.