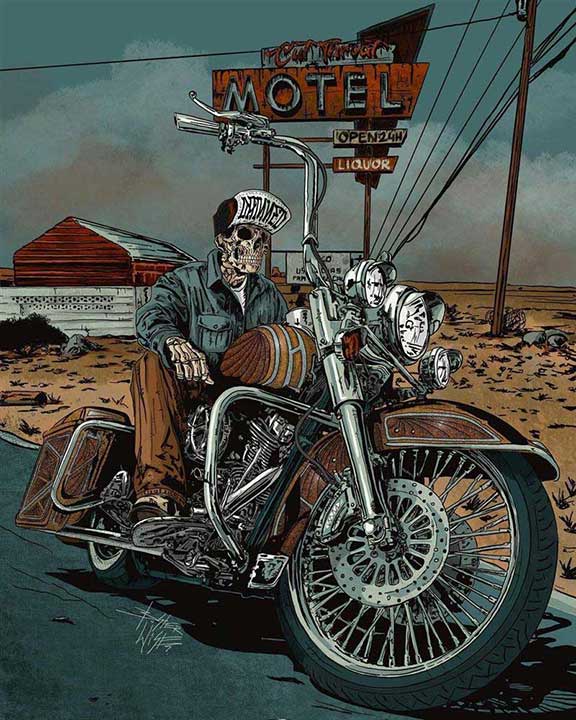 Hey,
Are things calming down or heating up. I had lots of dreams about Bonneville last night. Hopefully haul bikes will deliver the Salt Torpedo to the Badlands soon.
I tell young guys that building bikes is an investment. Buying and restoring antique bikes can work out well. The adage, "All eggs in one basket," is a good one. Ya need to diversify. But do what's comfortable for you, but just do something goddammit.
Have a hell of a Memorial Day and remember those who died for freedom.
–Bandit
Join the Cantina for more – Subscribe Today.