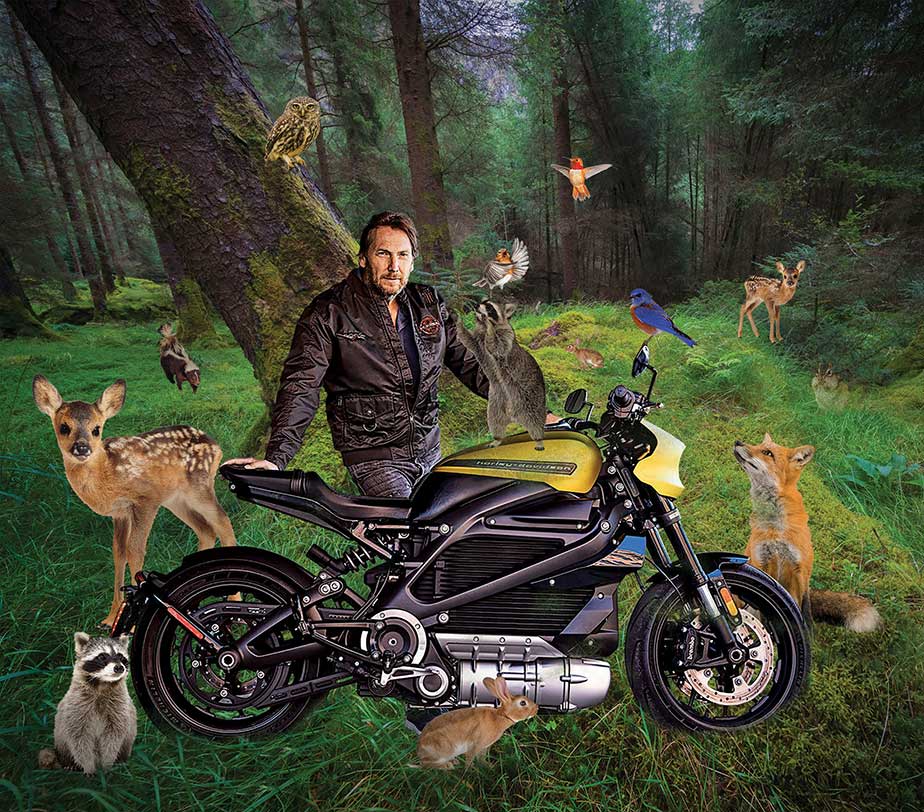 A fictional account of leadership and vision by the one and only J J Solari.
Oh yes, we were talking about me and my vision for Harley-Davidson and whatever it is they do. While I am depicted here with my two-wheeled cycle of manly mayhem, you will notice I am not actually riding it. And the animals and the birds have come to me to ask 'Good sir, canst thou not defile our sacred home with thine fumes?' And to this I say 'consider it done!
I shall merely pose with this monster of manliness: I shall not actually start it up! The forest shall be safe!' And speaking of not starting things up, this accoutrement to my portrait does not actually have an engine. It is a prototype of what I hope will become the future of Harley- Davidson: engine-free coasting cycles. Noise, smoke, gasoline, decimated rubber forests, asphalt, bugs in the face……these nightmares, under my leadership and guidance, shall be eliminated, to be replaced by happy animals safely crossing non existing roads, bluebirds chirping happily on the ends of our outstretched index fingers, green grass and pine trees reclaiming once again their rightful ownership of the planet.
Join the Cantina for more – Subscribe Today.