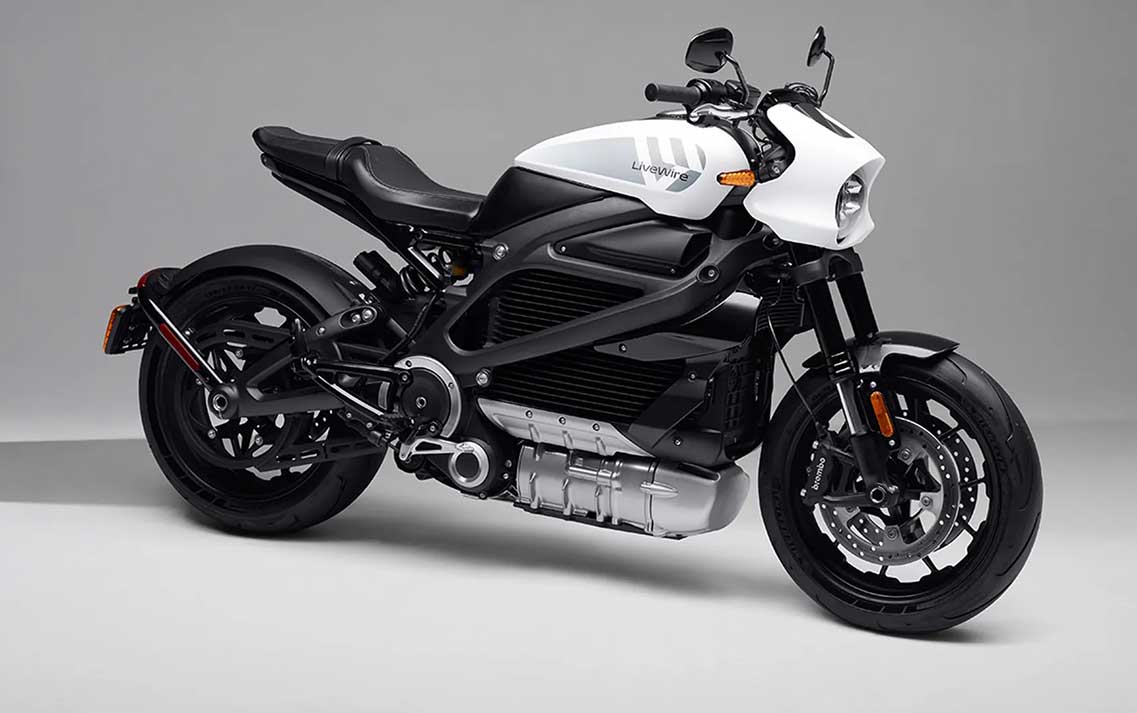 Up to 146 Miles on a Single Charge
Customizable Riding Experience
Connected Communication
105 HP
30″ Seat Height
All-Electric
DC Fast Charge Compatible
Charging time is 0-100% charge in 11 hours using the included charging cord
$19,799 *Price includes tax credit of $2,200
ADDITIONAL ACCESSORIES: Radius Carbon Fiber Kit $1,299.95* and Rizoma® Precision Billet Kit $1,299.95*
by Gary Gastelu from https://www.foxnews.com
Reboot of H-D's original electric motorcycle. Harley-Davidson's rebooted electric motorcycle has been revealed.
The LiveWire One is an updated version of the Harley-Davidson LiveWire that was introduced in 2019 and will be sold under the newly established LiveWire electric motorcycle brand.
The LiveWire One has a claimed range of 146 miles per charge in urban driving and can be recharged to 100% in an hour at a public DC fast charging station.
The starting price has been reduced from $29,799 to $21,999, which will make it more competitive against similar offerings from Zero Motorcycles.
Twelve dedicated LiveWire showrooms located in California, Texas and New York are scheduled to be open this fall with additional locations to be added by the end of the year.
International sales will begin in 2022 and the LiveWire brand will be expanded with additional models in the coming years.
Harley-Davidson Launches LiveWire One Electric Motorcycle
from https://www.rttnews.com
Harley-Davidson (HOG) on Thursday launched its first electric motorcycle under LiveWire brand, LiveWire One, as the iconic motorcycle company re-attempts to make a mark in the electric motorcycle segment.
LiveWire ONE is priced at $21,999 and available to order at LiveWire.com, in addition to select LiveWire dealers. The price could go below $20,000 for most customers after federal tax credit for electric motorcycles.
The city range of the LiveWire One is listed as 146 miles, which is the exact same range as the original LiveWire. The bike also sports DC fast charging that can recharge from 0-100% in 60 minutes or 0-80% in 45 minutes.
CEO Jochen Zeitz said, "As part of The Hardwire Strategy, we made a commitment that Harley-Davidson would lead in electric. We recognized the pioneering spirit and brand value in LiveWire for our community and took the decision to evolve the original LiveWire motorcycle into a dedicated EV brand."