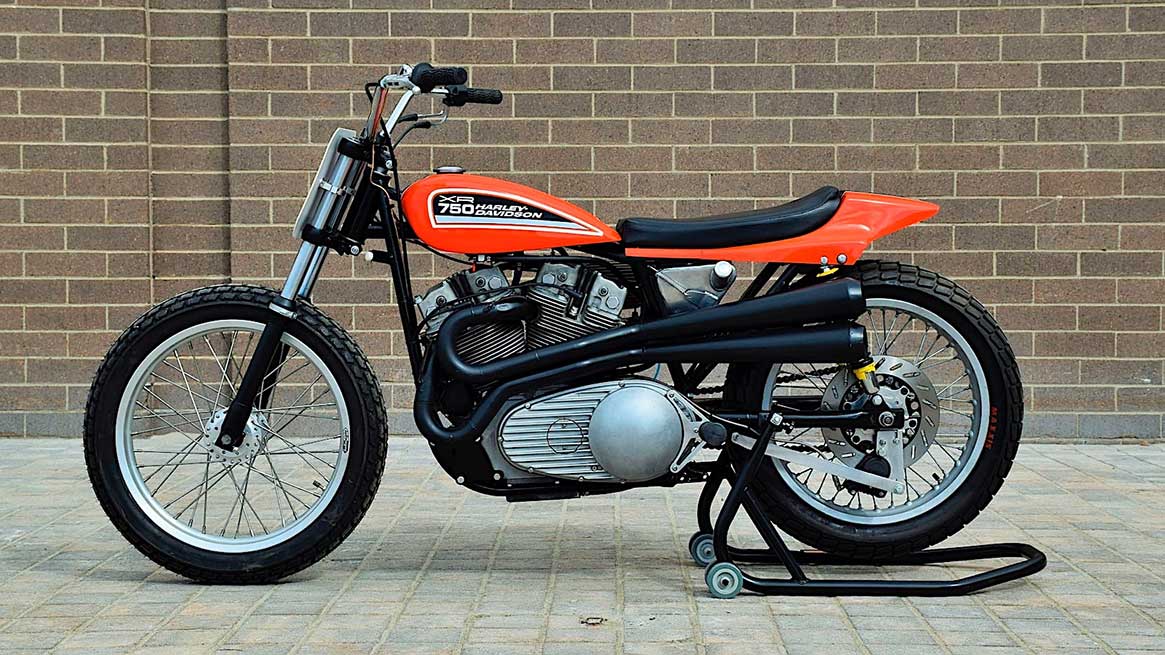 by Daniel Patrascu from https://www.autoevolution.com
Back in 1969, the AMA Grand National Championship rules changed enough that the dominant force of the time, Harley-Davidson, had to come up with something new to replace the KR750 it was fielding back then. It ended up unleashing into the world what was to become the series' most successful motorcycle in history.
XR750 is how it's called, and it was introduced in 1970 in both flat track and road racing variants. Several big names of the competition rode the model, and managed to earn it 28 of 37 AMA Grand National Championships ran from 1972 to 2008.
Last time we heard anything about the XR750 at an official level was in 2019, when Harley decided to use the Jet Fire Orange, the competition colors deployed by the Harley-Davidson Factory Flat Track team back in the day, across the company's racing hardware. But despite this effort, nothing can match in appeal an original XR750.
We managed to dig one up as it awaits a new buyer on Mecum's Las Vegas sale at the end of the week. We're not being told who was its rider back in the day, but that probably matters little for the ones eyeing to buy it.
Sporting the native orange and black of its breed, the bike is ready for the track, it seems, and has even been fitted with new tires, ventilated hubs, rear sprocket and disc, and clean air filters. According to the seller, "track safety inspection looks ok to pass with springs and other updates."
The engine that powers it is the original 750cc unit, sporting the aluminum heads that replaced the iron ones in 1972,
The motorcycle is presently part of the George Schott collection, but hopes are it will not be for long. There is no estimate as to how much this particular bike is expected to fetch during the auction.