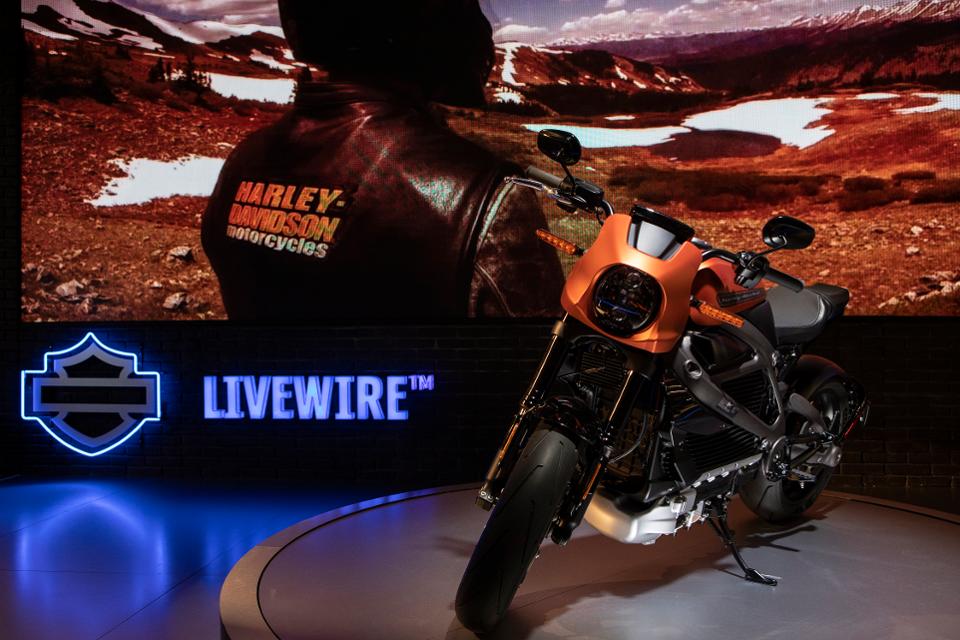 by Bill Roberson from https://www.forbes.com/
Iconic American motorcycle maker Harley-Davidson [HOG] continues to struggle. The company will move off the S&P 500 in the next week and will land on Standard and Poor's MidCap 400 list of stocks instead, according to the Milwaukee Journal Sentinel. Clothier Nordstrom Inc. and Alliance Data Systems Corp. will also fall off the S&P 500.
With a two-month work stoppage (since resumed) due to the pandemic coupled with an expected deep dive in sales due to the general halt in economic activity, the near future could be a rough ride. The most recent report on sales from the company show the numbers were down close to 18% year over year as of late April.
The S&P 500 delisting, set for June 22, comes while Harley-Davidson continues to navigate rough waters, including a personnel shuffle that included the CEO and a stock price that has hung in the $25 range during the pandemic but was as high as $73 in 2014 and over $40 per share in the last year. In the depths of virus-fueled market turmoil in April of this year, the share price dipped to nearly $15 but has since rebounded, almost reaching $30 just about a week ago. The drop from the index could hurt the stock price since many investors include companies in the S&P 500 as part of their portfolios.
Before the coronavirus and COVID-19 outbreak, the Milwaukee,Wisconsin-based maker of heavyweight cruisers – and a fully electric model – had been on a sales and stock price slide for several years as the company searched for new buyers. Their core – and highly loyal – customer base has slowly eroded due to age and competition, notably from a resurgent Indian, which was once Harley's main sales and racing competitor before shuttering post-WWII. The brand was recently revived by outdoor recreation equipment Polaris and has targeted Harley's market while also attracting new riders with their Scout and FTR models.
Under the tenure of now-departed CEO Mark Levatich, Harley embarked on a risky tangent into the world of electric vehicles and debuted the all-electric LiveWire motorcycle two years ago. While the bike has received favorable reviews, a price tag near $30,000 has been a tough sell while pioneers in the electric motorcycle space like Zero sell models with similar performance for nearly a third less. Before Levatich left the Motor Company, as Harley is also known, the CEO said more electric models, including bicycles, were on the way. New CEO Jochen Zeitz, a longtime board member known as a turnaround specialist, hasn't yet laid out the specifics for Harley's future, saying he plans to "rewire" the company with a 5-year plan for growth.
Part of Harley's current conundrum is a perfect storm of a waning traditional customer base, expensive motorcycles, and young people who have high debt, myriad transportation options and little brand loyalty. Harley-Davidson has been working to build their international markets over the years and growth there has been a strong point along with their finance arm, but slumping overall sales have driven the company's market cap to under $4 billion, or nearly half of what the S&P 500 regards as a minimum to make the list.
Tyler Technologies Inc., Bio-Rad Laboratories Inc. and Teledyne Technologies Inc. will all join the index, according to the Milwaukee Journal Sentinel.