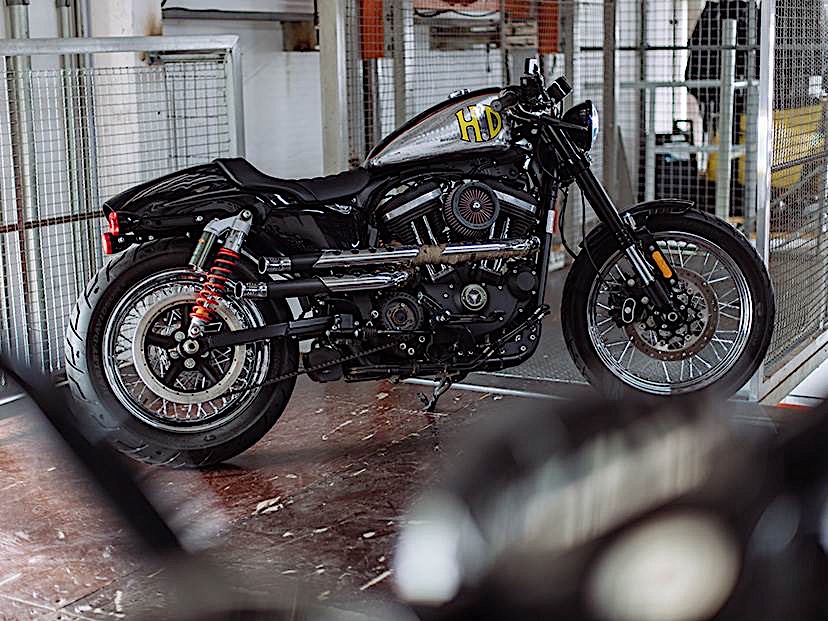 by Daniel Patrascu from https://www.autoevolution.com
Giant Harley-Davidson is not a bike maker that makes a living by selling cafe racers. However, there are several such Harley-based two-wheelers out there thanks to the many customs shops working on such projects.
These conversions are done in independent garages, who put in a lot of work and money to come up with incredible such independent projects at times. But the one we have here can be considered Harley-sanctioned. Sort of.
The bike in the gallery above is called RoadXster and has been built by the bike maker's Autostar dealership from Sao Paolo, Brazil. It was the shop's entrance in the King of Kings custom build competition dedicated to dealers that concluded last month.
Based on a Harley-Davidson Roadster, the bike has been designed with the cafe racers of the 1960s as inspiration, and its name combines the words Roadster and XR.
Following the rules of the competition, which called for just a number of modifications to be made, the dealership did its best to make the final product reflect the style of the bikes it honors.
One of the most visible changes is the fitting of a Scrambler-style exhaust, which should allow the motorcycle to lean more in curves. A custom paint job on the tank is supposed to "give a rebellious look to the finish of this classic and aggressive machine."
The Brazilian shop did not win King of Kings with this build, but was allowed entry because it won, as did the other 15 participants, the previous Battle of the Kings (BOTK).
Launched a few years ago, BOTK pits Harley-'s various international dealers against one another by asking them to modify existing models into never-before-seen machines, all of which must still be road legal. The winners of previous BOTK editions, including the RoadXster, fought each other for the public vote this year. The winner is the Mexican Apex Predator.