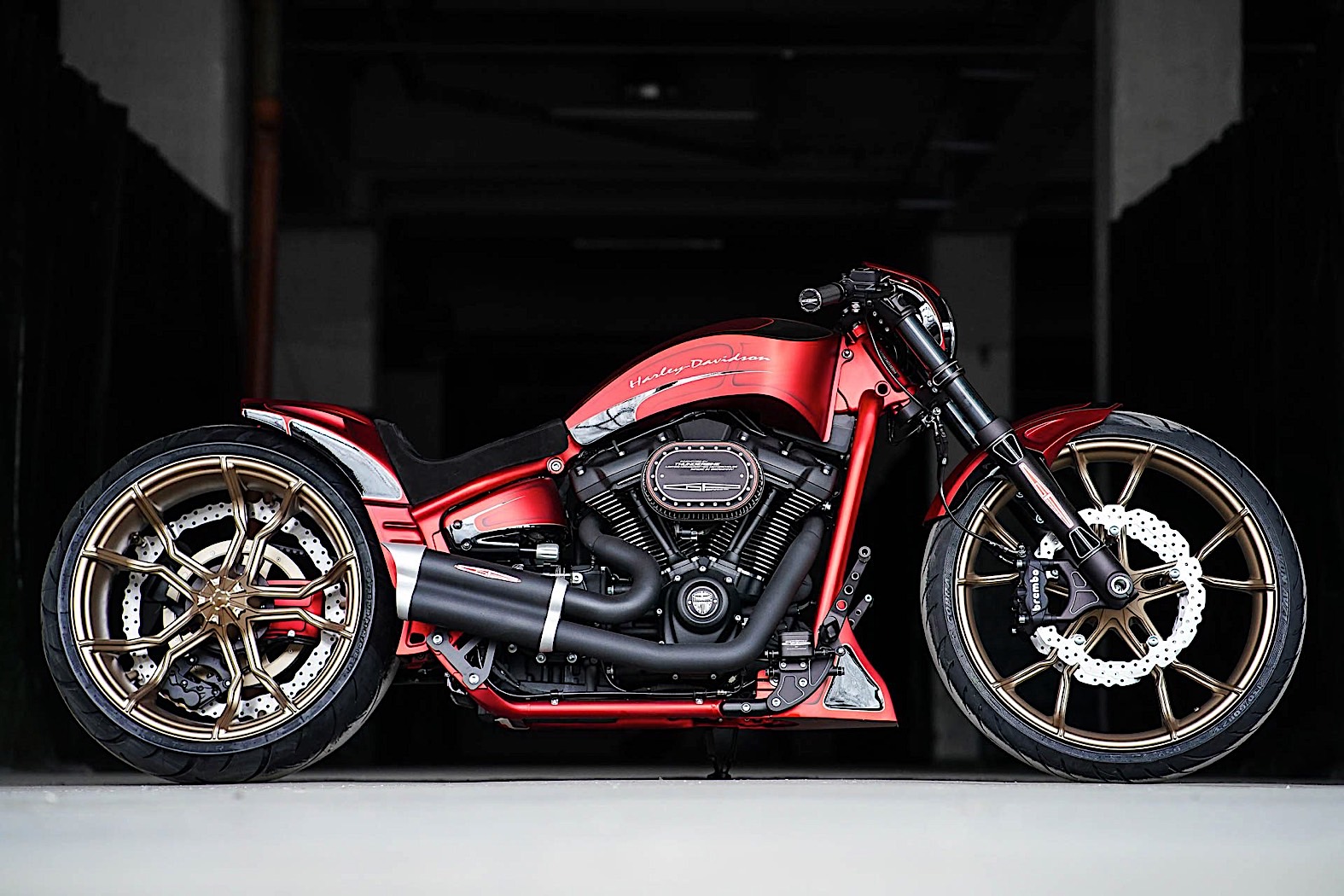 by Daniel Patrascu from https://www.autoevolution.com
Tribute motorcycles are a dime a dozen in the custom industry. Most of the time, though, these builds like to honor older self-propelled machines, be they two- or four-wheeled, but that's not the case with the bike in the gallery below.
This is another creation of German custom Harley garage called Thunderbike, and the bike we have here, originally a Breakout model, is a nod to one of the most famous race tracks on the American continent: Laguna Seca.
The 2.2 miles (3.6 km) long Californian circuit is home to both car and motorcycle races from MotoGP, Formula 750, AMA Superbike, and so on. That means it is only natural for people to dream about driving or riding on the tarmac where motorsports' greatest names have once been. In the case of a Thunderbike customer, that dream took the form of this specially-made Breakout.
Shown a while back at the Custombike fair in Bad Salzuflen, Germany, the Harley-Davidson Laguna Seca sports all the Thunderbike modifications we are used to by now.
Wrapped in a unique custom paint created by Ingo Kruse, the bike also comes with a wealth of custom parts, ranging from the front and rear fenders to the wheels, sized 23-inch front and 21-inch rear. The headlamp, triple tree, handlebar, grip set, and exhaust system are also of Thunderbike design.
Thunderbike is a German Harley dealer that for the past 20 years has also doubled as a custom shop. The finished product covered in this piece is part of a larger series of custom builds the group has made over the years, one called Racing Series.
This family includes other racetrack tribute bikes like the Silverstone and Mugello. We'll bring them under the spotlight in the coming days as part of our Two-Wheeler Month feature.
A making off video for the Laguna Seca motorcycle is attached below.