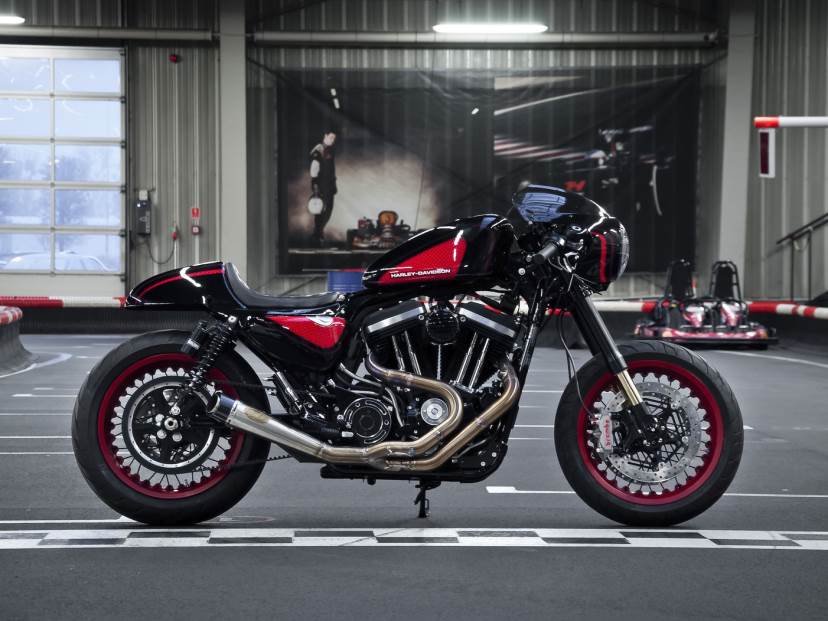 by Daniel Patrascu from https://www.autoevolution.com
Two weeks in, there are not that many bikes left to talk about in our coverage of the Harley-Davidson 2020 King of Kings competition. Only two are still to be admired, and one them is this Polish-born Iron RR.
The build-off event dedicated to Harley's international dealers concluded in April, and it has already crowned its winner, the Mexican-made Apex Predator. But each of the builds that entered, 15 in all, had something special about them.
Most of the bikes we've seen so far have been all about crazy looks and only minor mechanical upgrades. In the case of the Iron RR, the ratio is somewhat inverted, as the Szczecin-based shop focused more on performance than extreme looks.
The build is based on an Iron 883, but one that got its tendons replaced and its heart pumped. The garage replaced both the front and rear suspension, added a new fork, and fitted the two-wheeler with sports brakes.
All these changes were required because the motorcycle's 883cc engine got tweaked with the inclusion of the Harley-Davidson Stage IV tuning kit. The new hardware is backed by a new exhaust system.
The Poles did a bit of work on the bike's appearance as well, just to make sure the build sends the right message. There's a special paint scheme on the bike's body, but also a new LED light system up front.
All the modifications made by the garage did not exceed €6,000 ($6,500), which was the budget limit imposed by Harley-Davidson for the participants.
The other rules of the competition stated that the base motorcycle needs to be a Harley-Davidson, at least half of the parts used for the tuning to be taken from the Harley inventory, and the finished product be road legal.
As is the case with all the other builds from King of Kings, this one too is a one-off.